In an age where artificial intelligence can write term papers, drive cars and determine medical procedures, what role is there for ethical deliberation and decision making? Is it possible to program ethics into an algorithm? When might it be appropriate to defer to AI when it comes to morally weighty decisions?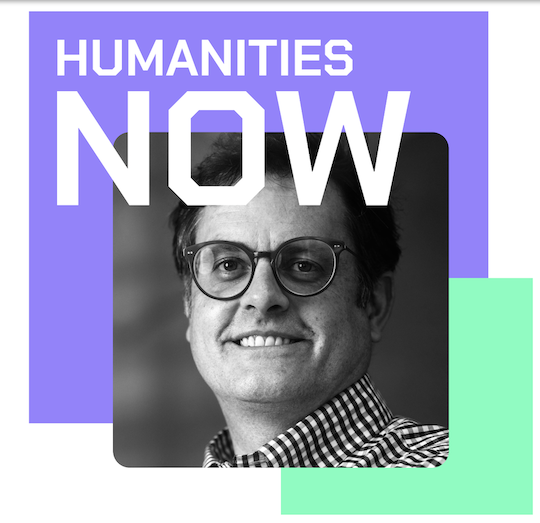 During Rice's next Humanities NOW conversation, "Ethics in the Age of Artificial Intelligence," Robert Howell, professor and chair of the Department of Philosophy in the School of Humanities, will discuss these issues and argue that now, more than ever, it is important to understand these ethical dilemmas and the reasons that help resolve them.
Philosophy and the humanities are most needed in the age of AI, Howell says.
"I believe that with the emergence of new technologies — artificial intelligence in particular — there's a new salient, important role for ethics and philosophy that we should seize," Howell said. "And I'm hoping Rice can be a hub for this sort of discussion of the ethics of emerging technologies.
"Understanding AI's foibles and limitations is going to be crucial, I think, in making responsible decisions about when and when not to incorporate it into our lives."
Humanities NOW conversations are hosted by Natasha Bowdoin, School of Humanities associate dean and associate professor of painting and drawing in the Department of Art.
The talks provide a sense of the wide variety of work scholars in the humanities are engaged in and how this work connects to current problems we face in society, Bowdoin says.
"The series is really an opportunity to speak to the capacity of the humanities as a field through showcasing the innovative and varied research of our faculty," she said. "The talks emphasize the humanities as a powerful connector, one that engages all aspects of human life to address some of today's most pressing questions. These talks are also a way to bring this research to the fore, into a more public-facing space, where students and fellow colleagues from all over the university can engage with faculty around what they're thinking."
Humanities NOW conversations are open to all students and the entire Rice community.
This event will be held in-person at noon Sept. 18 in the Humanities Building, Room 117, as well as virtually. To attend in person, click here to register. To register virtually, click here.
To learn more about this event, click here.