BY MATT DULIN
KINDER INSTITUTE FOR URBAN RESEARCH
Despite having one of the largest urban park systems in the country and one of the highest levels of philanthropic support of parks, Houston falls behind other major cities in funding them — and a majority of residents say they are willing to spend more to elevate the city's investment, a new study by the Kinder Institute for Urban Research at Rice University has found.
On a per-resident basis, Houston's parks department receives the least public funding among the 13 largest cities nationally, according to a Kinder Institute analysis of data submitted to the Trust for Public Land. Based on that data, the level of funding allocated for the Houston Parks and Recreation Department in recent years has been equivalent to about $32 per resident. By comparison in Texas, Dallas spends about $121 per resident, San Antonio $147 and Austin $150.
As part of the study, a Kinder Institute survey of over 5,000 Houston-area residents showed a majority supports much higher levels of public funding. When asked how much they think the city should be spending on its parks and green space, more than two-thirds supported spending $100 or more per resident each year — three times the current level.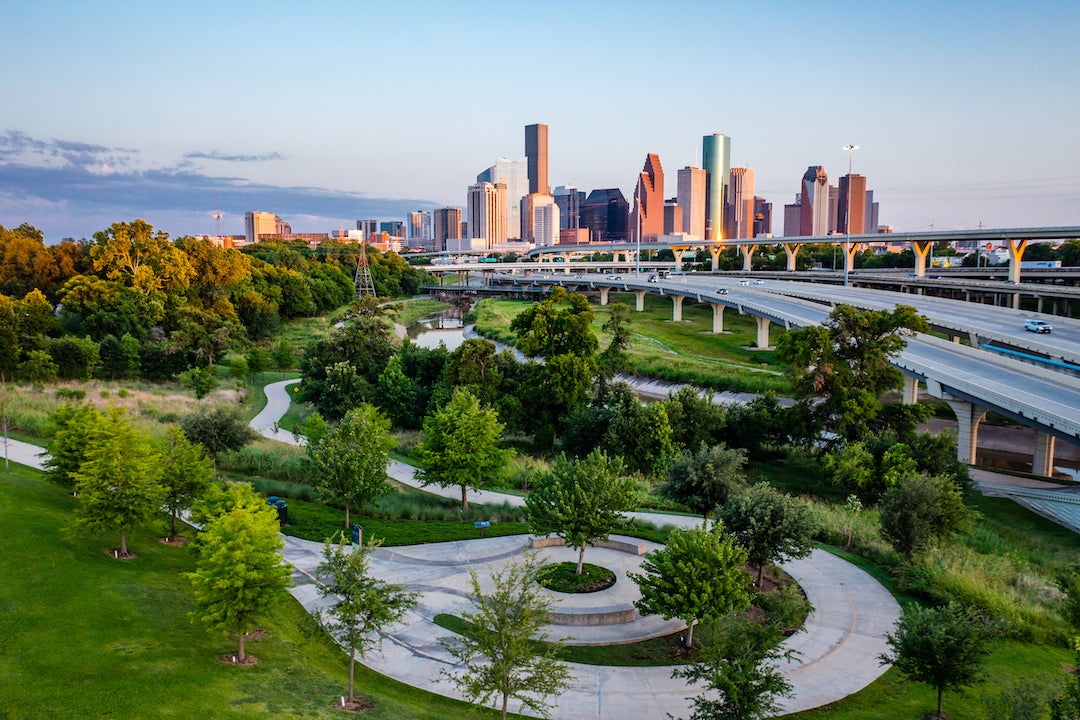 In addition, the survey found 70% of Houstonians would support paying the city an additional $24 a year if it meant providing more funding toward improved parks and green space. Support was even higher among respondents who used parks more frequently. A smaller majority of respondents, 51%, supported paying as much as $60 a year.
Private philanthropy is a significant source of park funding in Houston. It is second only to New York City in the total dollar amount of private donations to city parks, according to the Kinder Institute's analysis. The city also benefits from other public sources of park funding — at least 12 sources in total, more than any other city. However, even when all private and public funding sources are accounted for, Houston's per-resident spending lags its Texas peer cities Dallas, San Antonio and Austin.
The report notes that additional public funding may be critical to addressing inequities in the parks system, as private philanthropy has tended to support improvements to citywide initiatives and destination parks such as Bayou Greenways, Memorial Park and Hermann Park.
For example, the Kinder Institute survey found 75% of Houston-area residents said they had access to a park or green space within a 5- to 7-minute walk, but only 56% of residents in the Five Corners, South Acres and Minnetex areas in South Houston had the same.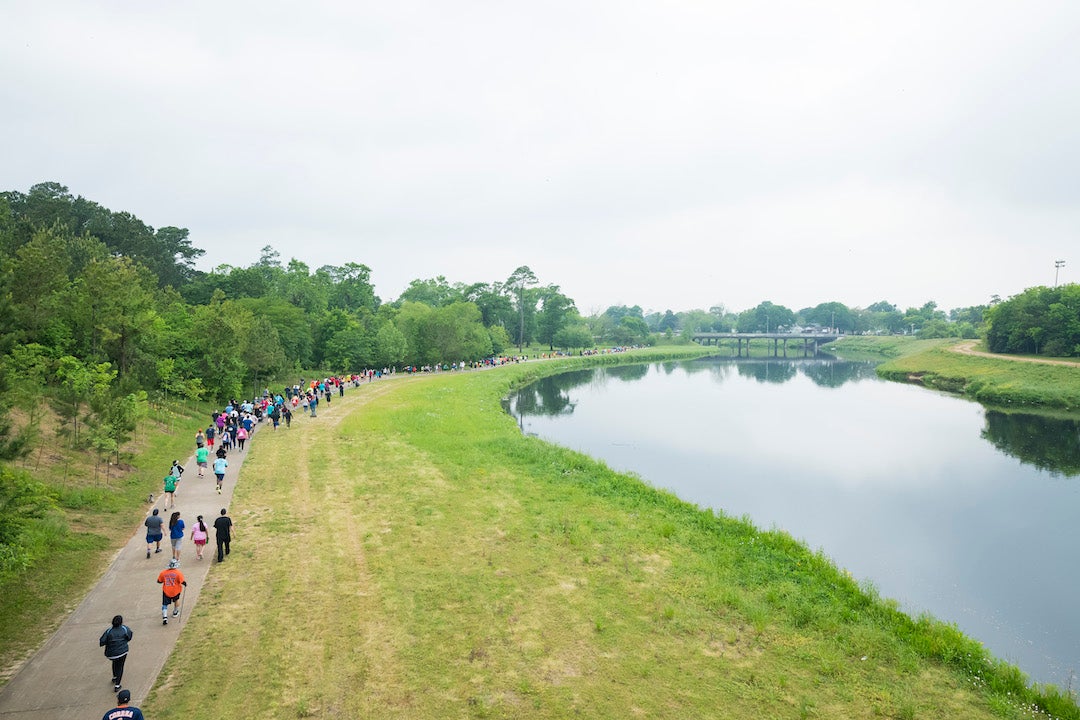 The report, "Funding Houston's Parks and Greenspace," was made possible by a partnership with the Kinder Foundation, the Jacob and Terese Hershey Foundation and the Cullen Foundation.
In addition to the financial analysis and survey results, the report includes in-depth interviews with Houston Mayor Sylvester Turner and former mayors Bill White and Annise Parker about each administration's approach to parks investments.
Because of a rigorous property tax revenue cap and competing funding priorities such as public safety, Houston's top elected leaders told the Kinder Institute the city has had to rely more on public-private partnerships to drive new investment in its green spaces. Future mayors, they said, will have to continue to nurture collaborative relationships with public and private partners if new funding sources cannot be developed.
The full report is available athttps://kinder.rice.edu/research/funding-houstons-parks-and-greenspace.