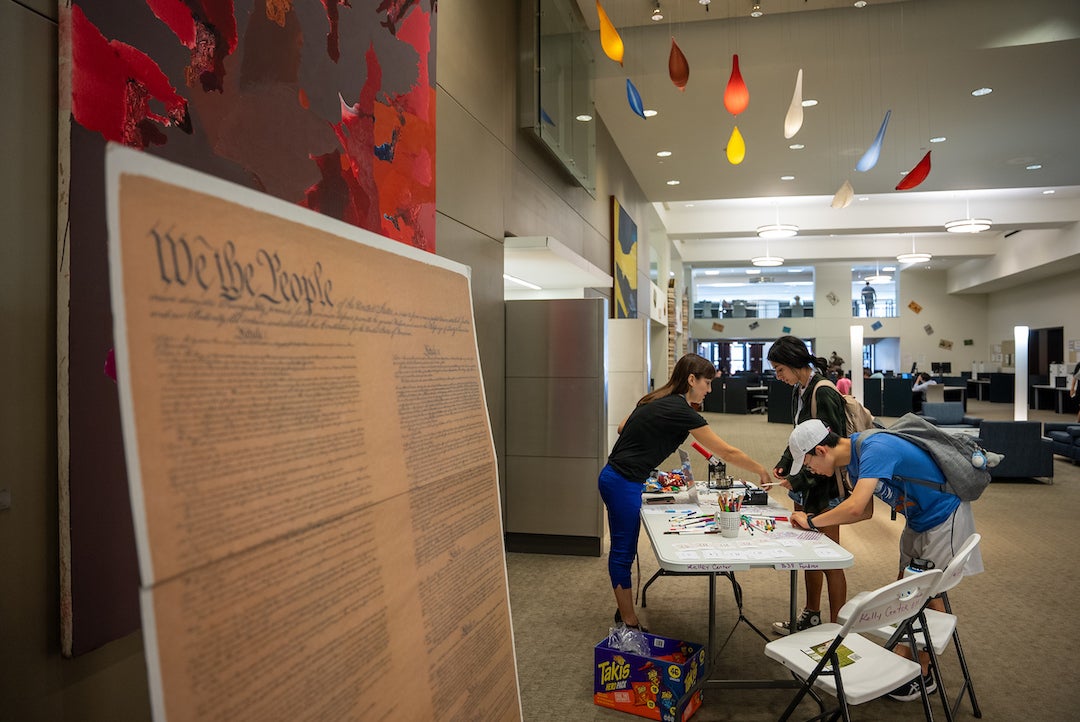 Fondren Library held its annual Constitution Day celebration Sept. 18, organized by the Kelley Center for Government Information, Data and Geospatial Services, featuring special educational and fun activities to promote voting and commemorate the signing of the U.S. Constitution.
The event featured a photo booth, button making, snacks, games, quizzes and prizes as well as free pocket-sized copies of the Constitution.
A mock election was held in partnership with the Harris County Elections office. Students also had the opportunity to register to vote with certified registrars present.
The event included various exhibits curated by government information coordinator Anna Xiong and research librarian Mary Kelleher. The exhibits will be available to visit until the end of the September.