HOUSTON – (Jan. 23, 2023) – How can Pakistan ensure its energy and water security while facing geopolitical turmoil and the ravages of climate change? Experts will discuss these and other critical issues in the country during a Jan. 26 event from Rice University's Baker Institute for Public Policy.
Devastating floods in Pakistan last year impacted more than 33 million people and caused an estimated $40 billion in damages and economic losses. Pakistani barrister and author Dawood Ghazanavi will address how the climate crisis intersects with the country's water conflicts, energy security challenges and regional relationships in an opening lecture, followed by a conversation with Baker Botts Fellow in Energy and Environmental Regulatory Affairs Gabriel Collins and Fellow for the Middle East Kristian Coates Ulrichsen. Their discussion will be moderated by Boniuk Institute Associate Director of Community Engagement Zahra Jamal.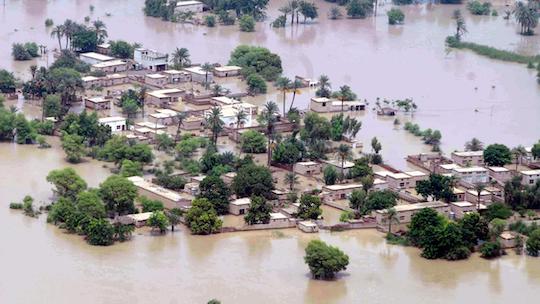 The event is sponsored by the Baker Institute's Edward P. Djerejian Center for the Middle East and Center for Energy Studies.
What: Baker Institute event, "Geopolitical Turmoil and Climate Crisis in Pakistan: A Developing Country's Perspective on Energy and Water Security."
When: Thursday, Jan. 26, 5:30-7:30 p.m. Reception begins at 5:30; the lecture, panel discussion and Q&A begin at 6.
Where: Rice's James A. Baker III Hall. The event is free and open to the public, but registration is required. A recording will be available on the event webpage following the event.