The celebrated French Ensemble intercontemporain will make its Texas debut March 23 at an event presented by DACAMERA, in partnership with Rice University's Shepherd School of Music . The concert will take place at 7:30 p.m. in Alice Pratt Brown Hall's Stude Concert Hall on the Rice campus.
Founded in Paris in 1976 by the late composer and director Pierre Boulez, the ensemble is dedicated to the performance of music of the 20th and 21st centuries. The musicians work in close collaboration with composers, exploring instrumental techniques and developing projects that interweave music, dance, theater, film, video and visual arts. The group is the recipient of the prestigious Polar Music Prize (2022), which celebrates international excellence in the world of music.
Under the direction of world-renowned conductor Matthias Pintscher, the ensemble will perform Schoenberg's "Five Pieces for Orchestra, Op. 16" (adapted for chamber orchestra) and Boulez's "Dérive 2," hailed by The Guardian as "seductive" and "hypnotic."
The concert comes two days before the group's performance at Carnegie Hall.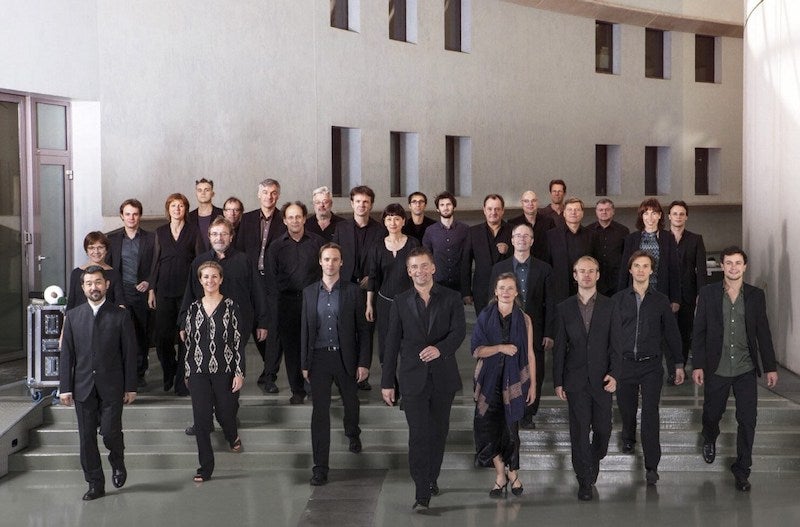 "Since its foundation, Ensemble intercontemporain (EIC) has played a major role in the diffusion of contemporary music in France and abroad," Pintscher said. "For the first leg of its U.S. tour, EIC will be interpreting a stellar program in Houston — a first in its history. Boulez's last great work, 'Dérive 2,' reflects the evolution of his musical ideas on time and rhythm, drifting to the no-less-masterly 'Five Pieces for Orchestra' by Arnold Schoenberg, in a chamber version arranged by the composer himself. Through Houston, New York and Miami, we hope to foster enriching artistic exchanges with U.S. structures and audiences."
Rice Dean of Music Matthew Loden said the Shepherd School looks forward to collaborating with both EIC and DACAMERA.
"We're delighted to welcome Ensemble intercontemporain just days before their performance in New York," Loden said. "It is an immense opportunity for our students to not only hear the ensemble in concert, but to engage with members in master classes during their visit. And we're grateful for our partnership with DACAMERA to help make concerts like this available for our Houston community."
The event will be part of the French Cultures Festival organized by the Cultural Service of the French Embassy in Houston.
Tickets for the concert range from $37.50 to $67.50 and can be purchased online at https://my.dacamera.com/3550/3551 . Parking will be available for $5 in West Lot 2. A map of campus is online at https://map.concept3d.com/?id=473#!ct/13398?s .
More information on the ensemble is available online at https://www.ensembleintercontemporain.com/en .