HOUSTON – (March 20, 2023) – President Joe Biden's proposed border policies will put further strain on Mexico's struggling asylum system and may endanger refugees, according to a new brief from Rice University's Baker Institute for Public Policy.
The new border rules will likely route asylum seekers trying to reach the U.S. to Mexico, where they face abuses and a growing case backlog, according to Baker Institute experts Kelsey Norman and Ana Martín Gil. They explain that Mexico — which lacks the resources to handle such an influx, on top of existing broader structural issues such as corruption — is not a "safe third country" for migrants.
The brief draws on interviews with Mexico-based civil society organizations and secondary analysis to examine the historical impact of U.S. border policies that externalize migrant control on Mexico, the issues currently facing Mexico's asylum system and the anticipated consequences of the proposed border rules for Mexico.
The proposal to replace Title 42, a pandemic-era measure that bans migrants from entering the U.S. to prevent the spread of contagious diseases, will make migrants ineligible to apply for asylum in the U.S. if they enter the country "irregularly" or if they don't apply for asylum in another country along their journey.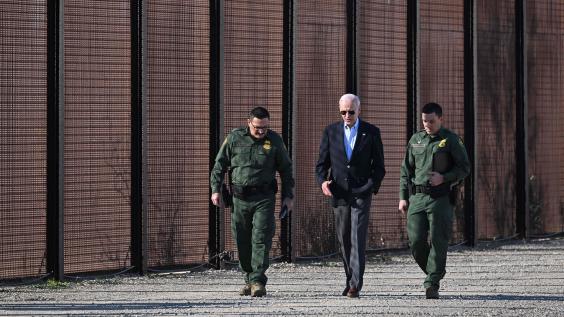 For the past two years, Mexico has received some of the highest numbers of asylum applications in the world, straining its system and leading to years long waits for resolutions. This increase is due in great part to the growing impossibility of accessing asylum in the U.S. following measures implemented under President Donald Trump, such as the Migrant Protection Protocols, popularly known as the "Remain in Mexico" program, and Title 42.
Rather than preventing migration through Mexico, past U.S. initiatives only made travel more deadly for asylum seekers, according to the brief.
In addition to Mexico being unable to handle the rise in asylum applications, broader structural issues and barriers to a safe and protective environment for migrants remain. For instance, Mexico's National Migration Institute (INM) has been accused of colluding with criminal networks, meaning asylum seekers are at increased risk of trafficking, exploitation and even death, the authors argue.
"One migrant shelter in Mexico City relayed the story of a group of Nicaraguan nationals who were ultimately trafficked while attempting to travel through Mexico; they were tricked by members of a cartel impersonating INM officials in the state of Veracruz," Norman and Gil wrote.
As long as corruption and lack of accountability remain unaddressed within the INM and other governmental institutions, Mexico should not be considered a safe third country to which to return migrants seeking asylum in the United States, the authors argue.
"Ultimately, U.S. asylum policy has acute impacts on Mexico's migration strategies," they wrote. "The Biden administration and U.S. officials should bear this in mind and recognize that the issue of migration cannot be simply externalized and contained below the U.S. border."