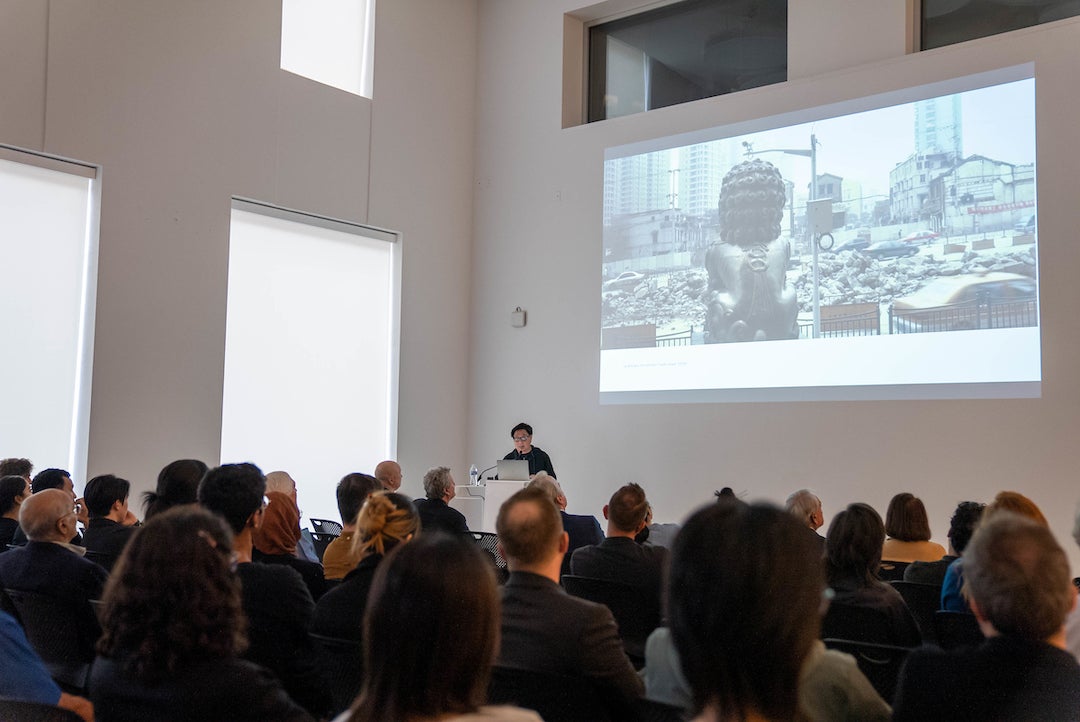 Lyndon Neri, co-founder of Neri & Hu Design and Research Office, gave a talk at MD Anderson Hall March 29 as a part of Rice Architecture's annual lecture series, Engaging Pluralism.
The lecture examined a series of contemporary architectural issues in various global contexts. Neri shed light on how his company grounds its work while maintaining an intellectual inquiry into adaptive reuse, the role of history, reimagined spatial legibility and the use of poché.
Neri co-founded Neri & Hu Design, an interdisciplinary architectural design practice based in Shanghai, with Rossana Hu in 2004. Neri received a Master of Architecture degree at the Harvard University Graduate School of Design and a bachelor's degree in architecture at the University of California, Berkeley.
Alongside his design practice, Neri has been deeply committed to architectural education, teaching and lecturing at numerous universities. He was appointed the John Portman Chair at the Harvard Graduate School of Design in 2019 and 2022, and the Eero Saarinen Visiting Professor in 2022 and Norman R. Foster Visiting Professor Chair in 2018 at the Yale University School of Architecture.