Andrew Grams, former music director of Elgin Symphony Orchestra, will lead the Shepherd School Symphony Orchestra as the school's major orchestra ensembles kick off their spring semester performances Feb. 3 and 4. Both performances are free to the public and will take place at 7:30 p.m. in Alice Pratt Brown Hall's Stude Concert Hall on the campus of Rice University.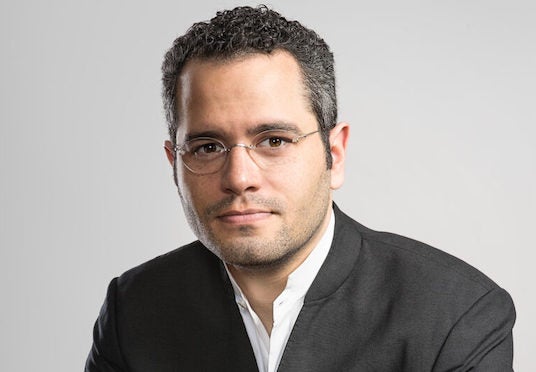 First up are the Shepherd School Chamber Players Feb. 3. Their performance will include Stravinsky's "Fanfare for a New Theatre"; the Shepherd School's own Karim Al-Zand's "Parizade and the Singing Tree"; Ravel's "Introduction and Allegro"; Mozart's Bassoon Concerto in B-flat Major, K. 191, featuring soloist Julianne Mulvey; and Wynton Marsalis' "A Fiddler's Tale."
Mulvey, a Shepherd School master's student of Benjamin Kamins, is performing the most famous bassoon concerto in the repertoire. She is a Shepherd School Concerto Competition winner and was a finalist in the 2022 Matthew Ruggiero International Woodwind Competition. She was also a two-time finalist in the Meg Quigley Vivaldi Competition and received second prize in 2019.

"Six years ago when I came to Rice as a freshman, I brought this piece to my first lesson," she said. "I remember asking Mr. Kamins how to play a phrase and he just shrugged and said, 'I don't know. Try some different things and see what you like.'"

Mulvey said she is extraordinarily grateful for his trust in her musicianship and for his guidance to find that trust in herself.

"This concerto was the first time I felt I was able to make a piece my own," she said. "For that reason, it will always be special to me."
For free tickets to the Shepherd School Chamber Players concert, register here.

On Feb. 4, Grams will lead the symphony orchestra as it performs Bartók's Suite from "The Miraculous Mandarin" and Beethoven's celebrated Symphony No. 3, "Eroica."
"The opportunity to work with the talented orchestra on these two works is one to grab," Grams said.

He said the pairing of "Eroica" and "The Miraculous Mandarin" is not one that would have occurred to him, but "it really works!"

"The students have shown a great willingness to address not just the specifics of what these two pieces are communicating, but also the foundational elements of large ensemble playing in general," he said. "I'm greatly looking forward to our continued work and the opportunity to show what we've accomplished at the concert."
For free tickets to the Shepherd School Symphony Orchestra concert, register at https://music.rice.edu/form/sssofeb4 .

Parking is available for $5 in West Lot 2. A map of campus is online at https://map.concept3d.com/?id=473#!ct/13398?s .