HOUSTON – (Aug. 17, 2023) – Rice University's Office of Innovation has named Adrian Trömel as assistant vice president for strategy and investments.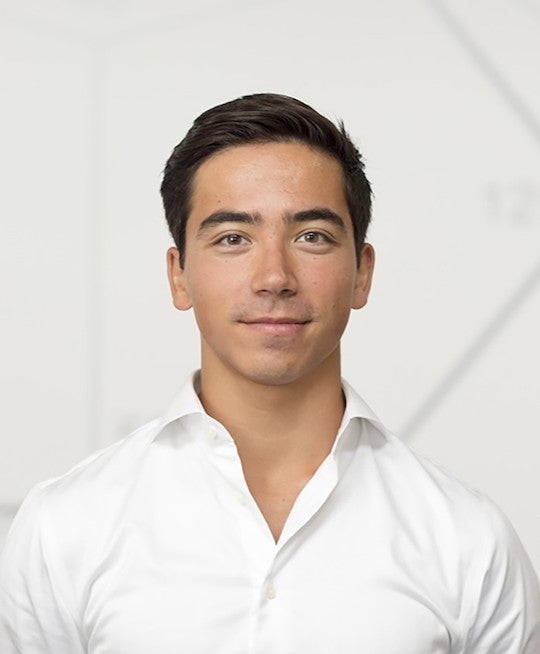 In this role, Trömel will support the design and integration of commercialization structures, resources and initiatives across the university to support early-stage inventors and entrepreneurs to promote cutting-edge research and technologies. He will oversee the creation of the Nexus, an innovation institute gathering physical resources, expertise and capital to support faculty, students and community to commercialize the newest science, solving today's toughest problems. Trömel will also lead the creation of a translational research grant fund and a university-affiliated venture fund for Rice-affiliated entrepreneurs.
He joins Rice as a materials scientist turned entrepreneur, most recently serving as chief growth officer for Hamilton Health Box, a national operator of telemedicine-enabled primary care clinics for isolated populations. There Trömel was the company's first nonclinical employee, leading the company through triple-digit growth and partnerships with large health systems while heading business operations, finance and strategy. 
"Adrian brings a broad, multidisciplinary background to the team at the Office of Innovation," says Paul Cherukuri, chief innovation officer at Rice. "As a materials scientist and entrepreneur, his experience can be brought to bear to help faculty and students spin out new technologies and start new ventures."
Trömel also serves as foreign trade adviser to the Ministry of Economy of Luxembourg, supporting the bilateral economic development of relationships between Luxembourg and the United States. Additionally, he is an angel investor and serves as a lead lecturer for the New Enterprise E-Lab at Rice's Jones Graduate School of Business.
Prior to Hamilton Health Box, Trömel was a biodesign fellow at the Texas Medical Innovation Institute where he co-founded CNX Medical, a noninvasive neurostimulation medical device company. He also conducted research in materials science in Switzerland under the supervision of Professor Francesco Stellacci at the École Polytechnique Fédérale de Lausanne (EPFL) and the Netherlands at Xeltis, BV. He holds a bachelor's and master's in materials sciences and engineering from the EPFL and an MBA from Rice.