Acclaimed conductor Robert Spano, music director of the Aspen Music Festival and School and Fort Worth Symphony Orchestra, will take the Stude Concert Hall stage later this month to kick off the Rice University Shepherd School of Music's 2023-24 season as he leads the university's chamber orchestra Sept. 28 and its symphony orchestra Sept. 29-30. All three concerts will begin at 7:30 p.m.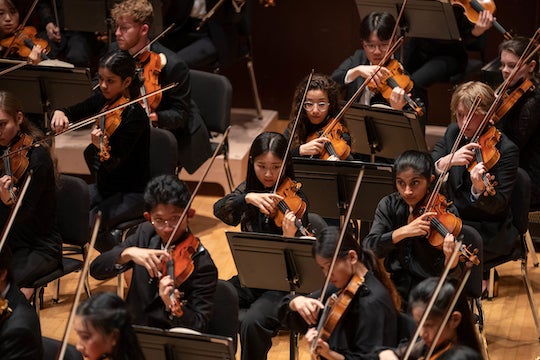 The chamber orchestra's program "Musical Exuberance" will open with Brahm's radiant "Serenade No. 1," followed by Beethoven's vigorous "Symphony No. 2." The performance will conclude with Oliver Knussen's eclectic "Two Organa," inspired by music from the 12th century, an old Dutch music box and avant-garde adventures.
The symphony orchestra's "Harmonious Horizons" will feature Barber's "Symphony No. 1 in One Movement" and "Knoxville: Summer of 1915." "Symphony No. 1 in One Movement" runs the emotional gamut from kinetic energy to tender beauty and sweeping, cinematic drama, while "Knoxville: Summer of 1915" recounts the sights, sounds and musings of a peaceful summer evening from a child's point of view. This all-American program will conclude with Jennifer Higdon's "Concerto for Orchestra," which the composer describes as "truly a concerto in that it requires virtuosity from the principal players, the individual sections, and the entire orchestra."
"I am thrilled to be in Houston to collaborate with the talented students of the Shepherd School of Music for these performances," Spano said. "I have had the pleasure of working alongside Shepherd students and alumni in various capacities over the years, whether it be in Aspen or in orchestras across the nation, and I can confidently say that something exceptional is happening here at the Shepherd School."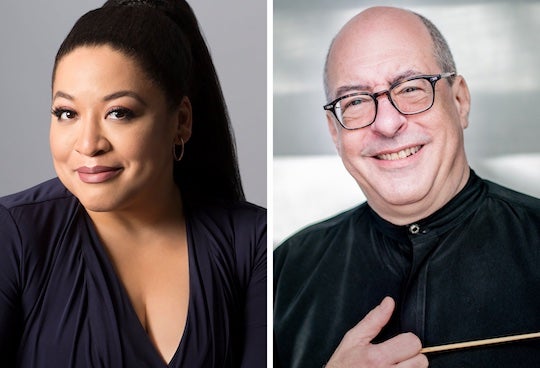 "Knoxville: Summer of 1915" will feature guest soprano Michelle Bradley, a graduate of the Lindemann Young Artist Development Program. Upcoming engagements include her debut with the San Francisco Opera as Madame Lidoine in "Dialogues des Carmélites" and a return to the Metropolitan Opera for the title role in "Aida." More information about Bradley is available on her personal website.
Following both performances, guests are encouraged to stay in their seats for short, post-concert chats with Shepherd School Dean Matthew Loden and guest artists.
Tickets are required and range from free to $25 and are available by visiting https://music.rice.edu/events/musical-exuberance and https://music.rice.edu/content/harmonious-horizons. For the first time this season, all Shepherd School Symphony Orchestra and Chamber Orchestra performances will be livestreamed for free on music.rice.edu. For more information on these and other events at the Shepherd School of Music, visit https://music.rice.edu/events.