Omar Syed, an attorney with 15 years of experience in higher education, has been named Rice University's vice president and general counsel.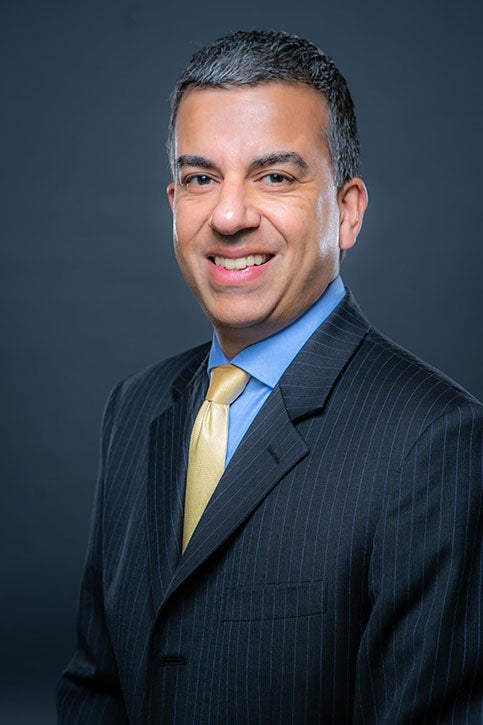 Syed currently serves as associate vice chancellor and deputy general counsel for the University of Texas System, representing and counseling the 13-campus university system's governing board, chancellor, presidents and senior officials on a full range of legal matters. He also leads a 31-attorney office that represents a diverse group of R1 institutions, academic medical centers, Hispanic-serving institutions and regional institutions.
As vice president and general counsel for Rice, Syed will serve as a key advisor to President Reginald DesRoches and his administrative team on policies and strategies. He will guide the university on the best legal course to successfully execute its mission, including the unique legal challenges Rice will face while expanding its research programs.
Syed will assume the position Aug. 22. He will succeed Richard Zansitis, who served as vice president and general counsel for two decades.
"Omar is a passionate lawyer and an enthusiastic believer in the power of higher education," DesRoches said. "He is a great addition to Rice and will confidently and effectively address and manage the legal challenges that arise out of an ever-shifting landscape in higher education."
Syed is a first-generation American, the son of an Ecuadorian mother and Pakistani father, who recalls that his parents' families believed fervently in the transformative power of an education.
"Higher education improves lives, and even saves them," Syed said. "Rice believes this as resolutely as I do. I am enthused about leading during an era of transition and thoughtful change and am committed to helping make Rice ever better."
Syed joined the UT System's Office of General Counsel in 2007, managed the office's generalist practice group from 2014-2016 and has served in his current position since 2016. Some of his key accomplishments and initiatives include leading the UT System's legal response to the COVID-19 pandemic; supporting the merger of two Texas universities into a single, new university; providing employment law and compliance guidance during the system's bid to operate the Los Alamos National Laboratory; and drafting, advocating and implementing a systemwide policy, resembling the NFL's Rooney Rule, that requires racial and gender diversity in the recruitment and interviewing of provosts, deans and other senior officials on campus and in the system offices.
Syed earned his bachelor of arts degree with special honors in public policy studies from the University of Chicago in 1996 and his law degree from the University of Minnesota Law School in 1999. After law school, he practiced civil litigation and administrative law as an assistant attorney general for the state of Minnesota. Next, he served as an assistant U.S. attorney in Minneapolis, where he led federal investigations and prosecuted narcotics, violent and economic crimes. Before joining the UT System, Syed practiced oil and gas law with a private law firm in Austin.
His appointment at Rice comes after a nationwide search launched in January and conducted by Spencer Stuart, one of the country's leading executive search firms. The effort was spearheaded by a six-member committee of faculty, staff and trustees led by Trustee James Whitehurst.
"I was truly gratified by the national interest in Rice from so many highly qualified candidates," said Rice Trustee James Whitehurst '89. "Omar stood out from an exceptional field with his high energy and breadth of experiences. I'm confident he will make great contributions to Rice going forward."
Syed has been married to Meghan Riley, a practicing lawyer, for 24 years. Their son, Gabriel, is a junior in high school, and their daughter, Sofia, is a sophomore at the California Institute of Technology.