HOUSTON – (Nov. 10, 2022) – Renowned journalist Dahlia Lithwick will join health policy experts to discuss the major consequences of the U.S. Supreme Court's ruling on Dobbs v. Jackson that overturned Roe v. Wade and eliminated the constitutional right to abortion.
The Nov. 17 event is co-sponsored by Rice University's Center for the Study of Women, Gender and Sexuality (CSWGS) and the Baker Institute for Public Policy's Center for Health and Biosciences (CHB). Lithwick and Rice experts will explore how the decision has sparked debates on women's rights, health care, economic inequality and racism.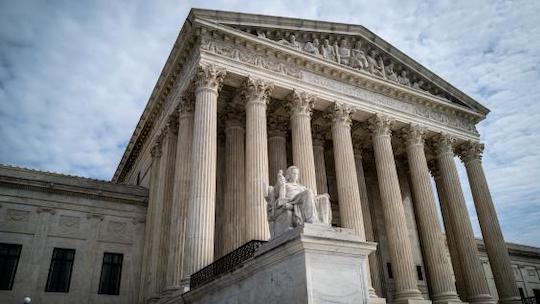 Lithwick is a senior legal correspondent at Slate and host of "Amicus," the magazine's award-winning podcast about law. Her work has also appeared in The New York Times, Harper's, The New Yorker, The Washington Post and The New Republic.
What: Baker Institute event, "After Roe v. Wade: An Evening with Dahlia Lithwick"
Who: Lithwick; Rola El-Serag, director of the CHB and the L.E. and Virginia Simmons Senior Fellow in Health Policy at the Baker Institute; and Helena Michie, director of the CSWGS and the Agnes Cullen Arnold Professor in Humanities at Rice, with Sherry Merfish, co-chair of the CSWGS advisory board, moderating.
When: Thursday, Nov. 17, 6-8 p.m. Reception begins at 6; the lecture and Q&A begin at 6:30.
Where: Rice's James A.Baker III Hall. The event is free and open to the public, but registration is required. A recording will be available on the event webpage following the event.