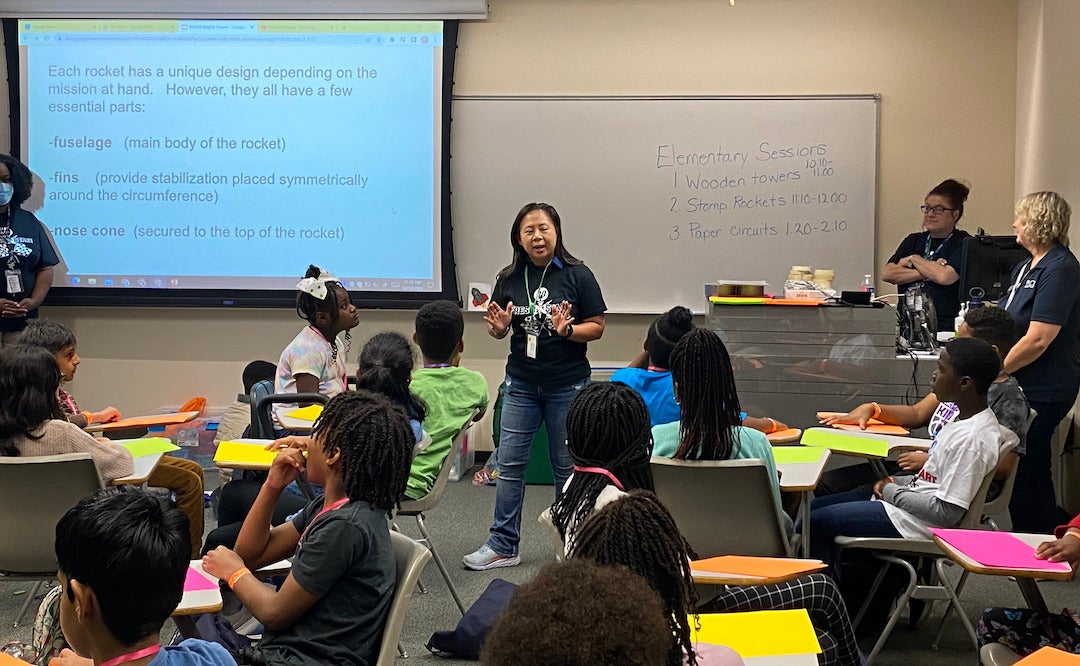 Rice hosted more than 200 elementary, middle and high school students at Duncan Hall on Dec. 10 for the annual Fresh Start workshop, a collaboration between the National Society of Black Engineers, HP Inc., the Rice Office of STEM Engagement, the Rice Center for Engineering Leadership (RCEL) and the George R. Brown School of Engineering.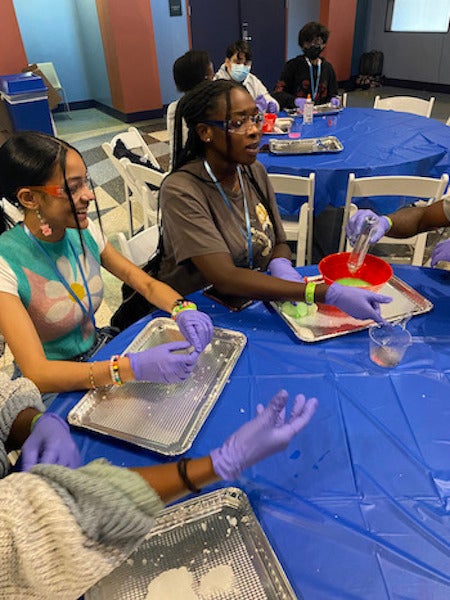 The one-day workshop allowed students to explore many different engineering disciplines, motivating them to consider pursuing academic paths in science, technology, engineering and mathematics.  
"I was sitting where you are a few decades ago and was in a lot of pre-college engineering programs," said C. Fred Higgs, the vice provost for academic affairs, the John and Ann Doerr Professor in Mechanical Engineering, a professor of bioengineering and faculty director of RCEL, who welcomed students to the event. He invited them to apply to the Rice Elite Tech Camp next summer and to "meet the movers and shakers of tomorrow and apply to colleges together." 
Cecilia Fernández, the assistant director of diversity, equity, inclusion and outreach at Rice, delivered the welcome. She spoke about the Rice Investment and how it makes education affordable as well as the opportunity to explore STEM fields at the Fresh Start event.  
"That was not something I had the opportunity to do, and I think it so important that all of you have this early start to explore those careers," she said. "As the daughter of an immigrant, I was the first person in my family to go to college and the first to get a Ph.D. Though my parents didn't always understand my goals, they always supported me." 
Tamara Siler, deputy director of admission, access and inclusion in the Rice Office of Admissions, along with James Smalls, a senior system manager at HP Inc., wrapped up the high school sessions with a talk about college and career opportunities.