HOUSTON – (Sept. 20, 2022) – Balancing security needs with meeting sustainability goals will be the focus of the sixth annual energy summit from Rice University's Baker Institute for Public Policy and Baker Botts LLP.
Held across two days and hosted by the Baker Institute's Center for Energy Studies, the conference will address how the energy industry is responding to recent geopolitical and market events, how those developments will impact energy transition efforts and what it all means for domestic and foreign energy policy.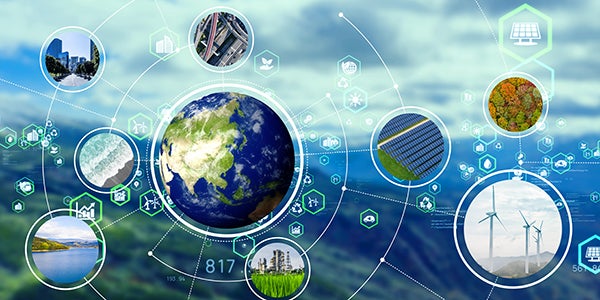 The panels will feature energy, logistics, finance and regulatory leaders and include discussions centered on the evolving macro landscape, project finance and factors influencing investment decisions, the role of a portfolio approach to addressing transition and security, and the recent elevation of energy security in broader policy discourse.
There will also be keynote presentations on energy outlooks, local energy transition efforts, the economy, and domestic and foreign policy.   
What: Annual energy summit — "Risks and Opportunities: Energy Transitions Meet Energy Security"
Who: James Baker, honorary chair of the Baker Institute, Baker Botts senior partner, former secretary of state and former White House chief of staff; David Satterfield, Baker Institute director and former U.S. ambassador to Lebanon and Turkey; John Martin, Baker Botts managing partner; Kenneth Medlock, senior director of the Center for Energy Studies; Joseph DeCarolis, administrator of the Energy Information Administration; Robert Kaplan, former president and CEO of the Federal Reserve Bank of Dallas; Richard Byrnes, Port Houston chief port infrastructure officer; Meghan Nutting, Sunnova executive vice president of government and regulatory affairs; Helen Currie, ConocoPhillips chief economist; Mark Finley, Baker Institute fellow in energy and global oil; Meghan Dawson McElvy, Baker Botts partner; Amy Chronis, Deloitte managing partner; Dawn James, Microsoft director of energy and sustainability; Steven Miles, Baker Institute fellow, Baker Botts senior counsel; Marisol Salazar, BOK Financial senior vice president and manager of energy financial services; Jeff Tillery, Veriten chief operating officer; Aura Cuellar, Shell vice president of energy transitions; Erin Bowser, EDP Renewables North America executive vice president of project management; Dhaval Shah, SABIC general manager; Vijay Swarup, ExxonMobil director of technology; Anna Mikulska, Baker Institute nonresident fellow in energy studies; Julie Mayo, Baker Botts partner; Boddy Tudor, Artemis Energy partners CEO; Marc Merrill, Uniper North America president and CEO; Dan Brouillette, Sempra Infrastructure president; and Colin Parfitt, Chevron midstream vice president.
When: Wednesday, Sept. 28, 8:30 a.m.-12:30 p.m., and Thursday, Sept. 29, 8:30 a.m.-12:30 p.m.
Where: In person at Rice University's James A. Baker III Hall, 6100 Main St., and online here. Both are free, but registration is required for attending in person. A recording of the summit will be available on the event page the following day.