HOUSTON – (Feb. 10, 2022) – Richard Baraniuk, the C. Sidney Burrus Professor at Rice University and a professor of electrical and computer engineering and computer science, has been elected a member of the National Academy of Engineering (NAE).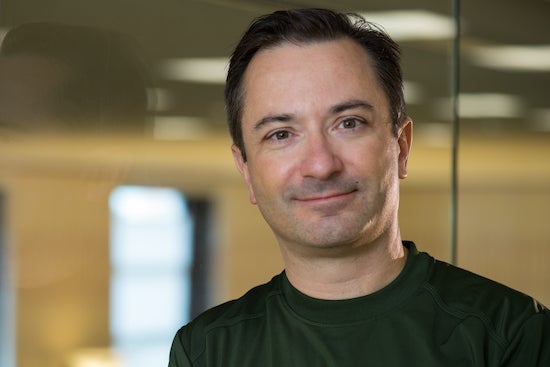 Election to the academy is among the highest professional accolades for an engineer. Baraniuk was selected in recognition of his "development and broad dissemination of open educational resources and for foundational contributions to compressive sensing."
Baraniuk's engineering brief incorporates computational signal processing, most recently as it relates to machine learning, learning analytics and sophisticated imaging systems like FlatCam. 
Those advances are extraordinary on their own, but Baraniuk may be best known for spearheading the creation of Connexions, one of the first open-source education initiatives, and its successor, OpenStax, which publishes high-quality, peer-reviewed textbooks that are free to download. 
"It's auspicious timing that the NAE citation mentioned open education, because the seventh of February was the 10th anniversary of OpenStax publishing its first free and open textbook," he said. "It's neat to have this happen in the same week, and worth pointing out that if ever there was a team effort, it was Connexions and OpenStax."
Baraniuk said that 6 million students are using OpenStax materials this school year and that students have saved $1.7 billion in total over the past decade. "This would have never happened without the amazing OpenStax team and strong support from the Rice administration and trustees and our funders," he said. 
"From top to bottom, Rice was also very supportive in allowing me to pursue two very different, almost diametrically opposed career paths at the same time," Baraniuk said. "That would be impossible at most other institutions."
He said the honor would be sweeter if his mentor, the late Rice engineering dean and signal processing pioneer Sidney Burrus, were present. "His influence was pivotal in the careers of so many Rice faculty, so his absence is tough on a day like this." 
Baraniuk, who joined Rice in 1992, has three degrees in electrical and computer engineering: a bachelor's from the University of Manitoba, a master's from the University of Wisconsin and a doctorate from the University of Illinois at Urbana-Champaign. He is a member of the American Academy of Arts and Sciences and a fellow of the National Academy of Inventors, the American Association for the Advancement of Science, and the Institute of Electrical and Electronic Engineers. 
Baraniuk is one of 111 national members -- including SpaceX and Tesla founder Elon Musk -- and 22 international members named by the NAE on Feb. 9. They cover a broad range of engineering disciplines and educators. They are now among 2,388 national and 310 international members.
The new class will be formally inducted at the NAE's annual meeting in October. 
The complete list can be seen at https://www.nae.edu/270224.aspx.
Image for download: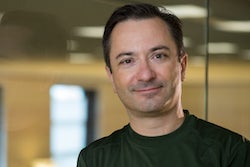 https://news-network.rice.edu/news/files/2022/02/0214_BARANIUK-1-web.jpg
CAPTION: Richard Baraniuk. (Credit: Jeff Fitlow/Rice University)
Located on a 300-acre forested campus in Houston, Rice University is consistently ranked among the nation's top 20 universities by U.S. News & World Report. Rice has highly respected schools of Architecture, Business, Continuing Studies, Engineering, Humanities, Music, Natural Sciences and Social Sciences and is home to the Baker Institute for Public Policy. With 4,052 undergraduates and 3,484 graduate students, Rice's undergraduate student-to-faculty ratio is just under 6-to-1. Its residential college system builds close-knit communities and lifelong friendships, just one reason why Rice is ranked No. 1 for lots of race/class interaction and No. 1 for quality of life by the Princeton Review. Rice is also rated as a best value among private universities by Kiplinger's Personal Finance.