HOUSTON – (July 25, 2022) – The Kelley Center for Government Information, part of Rice University's Fondren Library, is celebrating 45 years as a patent and trademark resource center with a party July 28.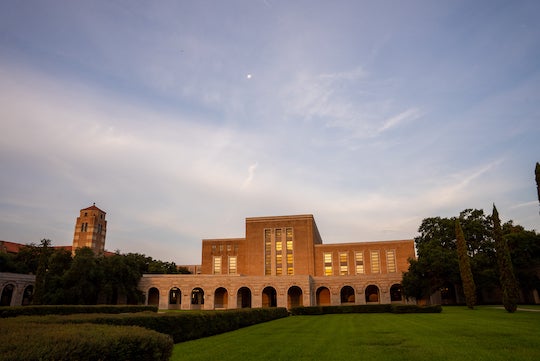 The Kelley Center is part of a network of libraries designated by the Patent and Trademark Resource Center program to disseminate patent and trademark information and support the diverse intellectual property needs of the public.
Members of the media who would like to attend should RSVP to Avery Franklin, media relations specialist at Rice, at averyrf@rice.edu or 713-348-6327.
What: Kelley Center Patent and Trademark Resource Center 45th anniversary celebration.
When: Thursday, July 28, 1:30-4 p.m. CDT.
Who: Speakers are Hope Shimabuku, regional director of the Texas Regional Office of the United States Patent and Trademark Office, and Phillip Page, professor of law at South Texas College of Law.
Where: Kelley Center, Fondren Library at Rice University, 6100 Main St.