Rice University will begin the next academic year with four new Board of Trustee members. Asuka Nakahara, Jeremy Thigpen, Claudia Gee Vassar and Lori Whitten will serve four-year terms beginning July 1.
"On behalf of the Board of Trustees, I am honored to announce our new trustees" said Robert T. Ladd, chairman of the board. "All four have distinguished themselves in their careers and have made meaningful contributions to many organizations after graduating from Rice. There is much to accomplish in the years ahead at Rice University and our new trustees will be instrumental in shaping our future."
"The university is so lucky to have four such talented graduates coming aboard as trustees," said Rice President David Leebron. "With backgrounds in everything from real estate to energy to nonprofit leadership to management consulting, they're going to provide Rice's leadership with invaluable wisdom and experience."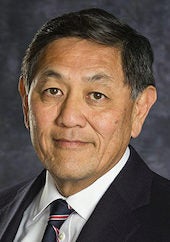 Nakahara '77 is a partner and co-founder of Triton Atlantic Partners, a real estate investment and advisory firm. He is also practice professor of real estate and associate director of the Zell-Lurie Real Estate Center at the Wharton School of the University of Pennsylvania. He previously served as a partner and chief financial officer of Trammell Crow Co. Nakahara earned a bachelor's degree in civil engineering from Rice in 1977 and went on to earn an MBA from Harvard University in 1980. He is a member of the R Association.
Nakahara is a board member of Comcast Corp. and CBRE Global Real Estate Income Fund. He has consulted with investment management, international real estate, golf course, homebuilding, restaurant, media, cable and telecommunications services companies. Among the many institutions for which he has served as lecturer, speaker, panelist or moderator are the Harvard Law School, New York University, the PGA of America and the Urban Land Institute. Nakahara has served on the boards of the Children's Hospital of Philadelphia, The Philadelphia Foundation, the PGA of America and the United States Golf Association.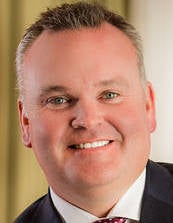 Thigpen '97 is CEO, board member and former president of Transocean, a publicly traded offshore drilling contractor. The R Association member earned a bachelor's degree in economics and managerial studies in 1997. He completed the Program for Management Development at Harvard Business School in 2001.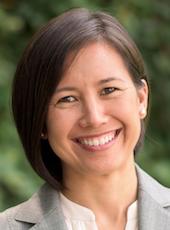 Vassar '99 is president and general counsel of the Houston Botanic Garden, a 132-acre collection of gardens on Sims Bayou that opened in 2020. She is a board member of the Greater Houston Convention and Visitors Bureau and DePelchin Children's Center. Vassar earned a bachelor's degree in sociology from Rice in 1999 and a law degree from the University of Virginia in 2004. She is a member of the R Association.
As an attorney, Vassar specialized in commercial real estate and general business practice while at Gardere Wynne Sewell LLP and as a partner at Baker Williams Matthiesen LLP. As an executive leading a variety of nonprofits, she has guided organizations in the Houston area through periods of transition and growth. Vassar served as interim executive director for SIRE Inc., EMERGE Fellowship and ArtBridge, and she has completed major consulting projects for local organizations including the Kinder Institute for Urban Research at Rice and Main Street Ministries.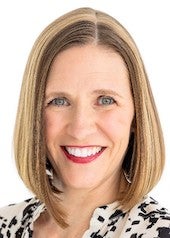 Whitten '98 is a former management consultant at the Boston Consulting Group and former director of strategic planning with Brinker International, one of the world's largest casual dining companies, which operates and franchises Chili's Grill and Bar locations. Whitten graduated magna cum laude from Rice in 1998 with a bachelor's degree in political science and economics and earned an MBA with distinction from Harvard University in 2003.
She serves as a member of the board for the Greenhill School and Vogel Alcove, a nonprofit providing child care and support services to families experiencing homelessness. At Rice, she is president-elect of the Dallas-Fort Worth Rice Alumni group, has served on the School of Social Sciences Advisory Board since 2015 and served as a reunion committee co-chair for her 15th and 20th class reunions. She is especially proud of her ongoing service as a dedicated interviewer for Rice Alumni Volunteers for Admissions.