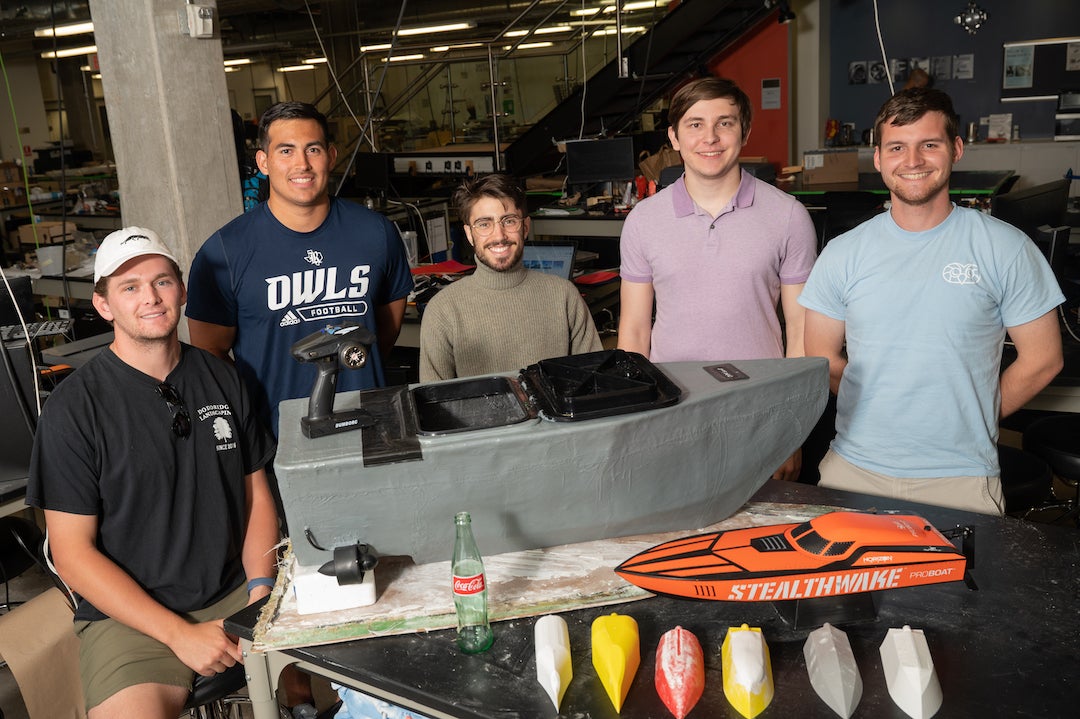 HOUSTON - (May 2, 2021) – An award-winning team of Rice University engineering students that includes three Rice football players has reverse engineered a robotic drug-smuggling semi-submersible to help the U.S. Coast Guard fight foreign drug cartels.
The finished product from Team "Coke Boat Crackdown" was a hit with the Coast Guard and captured the top innovation prize at Rice's engineering design showcase, an annual competition that draws dozens of student teams.
"Our team was ecstatic to receive the outstanding innovation award at showcase," said Christopher Conway, one of six team members who are all graduating seniors. "It felt like all our hard work designing, manufacturing and testing paid off and was recognized. We are so happy to have created and presented a working final prototype that will hopefully have a positive impact on national security."
Coke Boat Crackdown took first place and a cash prize of $3,000 in the showcase's Willy Revolution Awards for Outstanding Innovation.
Until the day of showcase April 21, the team had primarily been "focused on where we were 'in the moment,'" said Matthew Whaley. "This was really the first time where we stepped back and looked at all of our ideas, our accomplishments and our impact in the scope of the whole project."
Winning the outstanding innovation award "felt fantastic," Whaley said, "because it acknowledged all our hard work, and kind of became our crowning achievement."
"This entire effort has been a huge win for the Coast Guard, NSIN, and Rice especially as this is a brand-new relationship," said team mentor Fritz Kuebler, Rice program director of the National Security Innovation Network." It is really a tribute to the students and their ability to manage not only a complex problem so capably, but also navigate the quirks and general chaos of being one of the two inaugural student groups to participate with NSIN programming."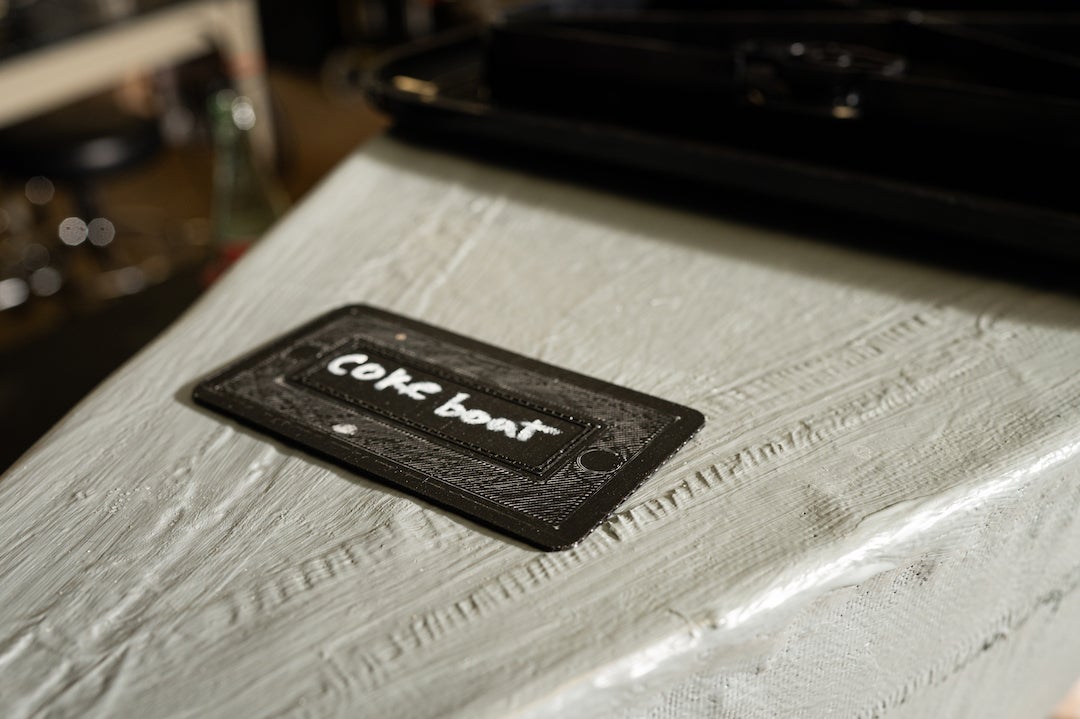 Coke Boat Crackdown includes five mechanical engineering majors, Whaley, Conway, Vincent Pearce, Robert French, Jaeger Bull and Brendan Suckley, and electrical and computer engineering major Brian Shepetofsky. They signed onto the effort after Coast Guard Sector San Diego and the NSIN reached out to the Oshman Engineering Design Kitchen asking students to help them solve the problem of how to better detect unmanned marine vessels like those foreign drug cartels use to smuggle illegal drugs into the U.S. A similar project is being carried out by students at San Diego State University.
"We were given this general idea of how the cartel has been threatening national security (and were told) 'Go play. Go figure it out. Make something that will work for us,'" Whaley said.
Three team members — French, Bull and Suckley — are players on the Rice Owls football team, which came in handy when the group was trying to figure out an easy way to test some of its early-stage prototypes in conditions that mirrored choppy ocean waters.
"We have an indoor training room at our facility, and it has an underwater treadmill that blows jets while you're running on it, so we used that to test our 3D-printed models," French explained. He said the team also used the facility to test its full-size semi-submersible prototype "in some rough water conditions, and to even test the drag as we were pulling it through the simulated rough water."
The team's prototype drone is about 4 feet long, 13 inches tall and can carry a 90-pound payload in a hatch-covered enclosure. It was designed using parameters the Coast Guard supplied based on drug-carrying vessels that have washed up on the shore near San Diego.
"The Coast Guard has a lot of capabilities to do a lot of different things with this, and that's what I liked about the flexibility of this project," said Suckley. "They could go and try out so many different detection systems. … They can see what product is really best for them, and what product is going to be most effective in detecting these types of vessels."