Individual titlist Ella Dyson led the Rice swimming team to its second triumph at the College Swimming Coaches Association of America Open Water Championship Dec. 18.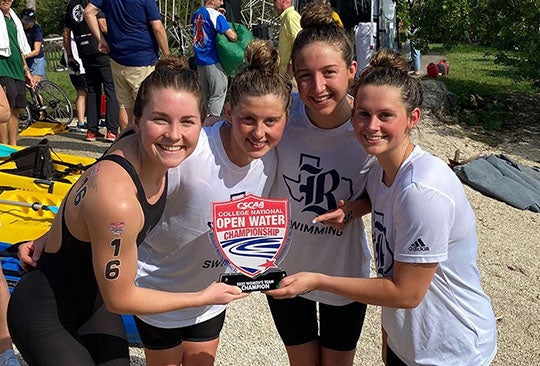 The Owls took the team title behind top 20 finishes from all four of their swimmers. Dyson finished the 5K course in Biscayne Bay in North Miami, Florida, in 58 minutes, 8.88 seconds. She is the first Rice swimmer to win the individual championship in the six years of the event.
Amelia Kane finished eighth individually, Shannon Campbell was ninth and Elizabeth Myers was 19th for Rice, which also won the event in 2019 and has finished no lower than second place as a team since 2016.
For more, visit RiceOwls.com.