Small-town Texas might not be the first place you'd think of as a destination for a musical premiere from some of the country's top composition students, but that's exactly what took place at "Full Circle — A Musical Museum Experience," held in May in Canadian, Texas, thanks to a Rice University Shepherd School student and some of his classmates.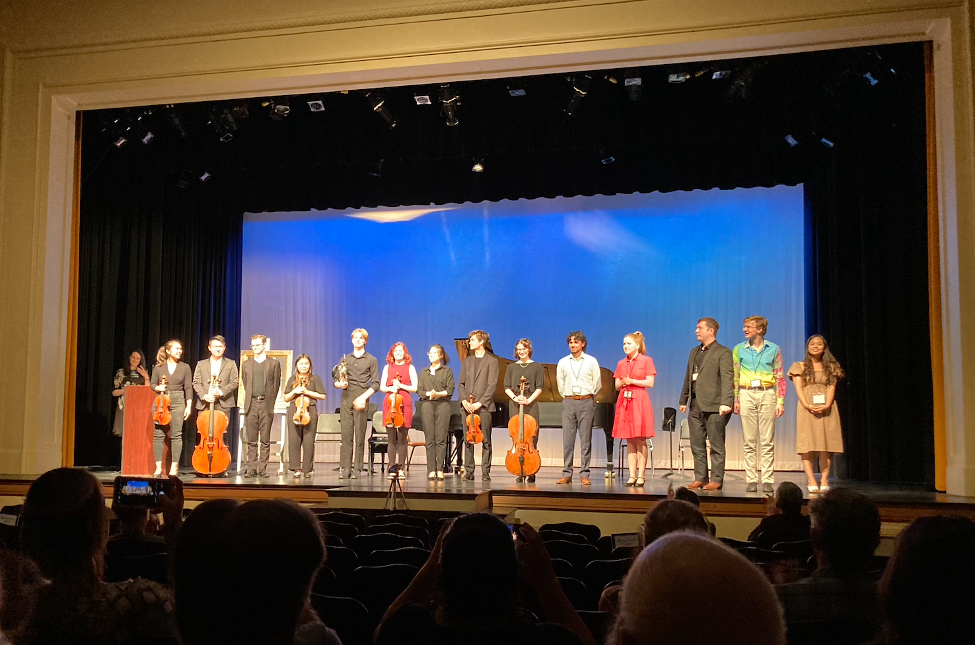 Located just west of the Oklahoma border in the Texas Panhandle, Canadian has about 3,000 residents. However, it's anything but your typical small town — it's home to a thriving arts and culture scene, with many popular annual events including music performances, museum and art exhibitions, and artist and writer workshops. The Canadian Cultural District, located in historical heart of the city, was designated by the Texas Commission on the Arts in 2018.
Alex Moreno , a native of Canadian and a composition student at Rice, thought his hometown would make a great place to raise awareness about classical and contemporary music and orchestral instruments, as well as conduct student outreach and debut new works by him and his fellow students. While people in Canadian appreciate music and the arts, Moreno said he had only a band program during his time as a student there. He got into composing when he was in high school — a full-length piece he wrote for xylophone and piano won first place in the 2018 Carson Thomas Miller Texas Emerging Composers Competition — but he didn't experience an orchestral performance, professional or otherwise, until his junior year.
"That's one of the main reasons why I wanted to make this outreach opportunity happen," he said.
Moreno worked with contacts at Rice and in Canadian to put together the "Full Circle" concert series to immerse the residents of Canadian in the sounds of contemporary music. Activities included a performance and reception in the Citadelle Mansion, educational concerts for Canadian High School band members and Canadian Middle School students, and a final, free public performance in the Texas Crown Performance Hall.
"The concert series reached several hundred guests from all over the Texas panhandle and each concert allowed for intimate conversation with composers, performers and professors," Moreno said.
Moreno asked fellow composers Grace Ann Lee, Lucas Lemonholm, Nicky Sohn, Daniel Zlatkin and Olivia Bennett to focus on works that heavily featured stringed orchestral instruments. Some students and other community members in Canadian are familiar with classical music and composers, but he said many have never seen a string quartet or anything else string-related from that musical realm.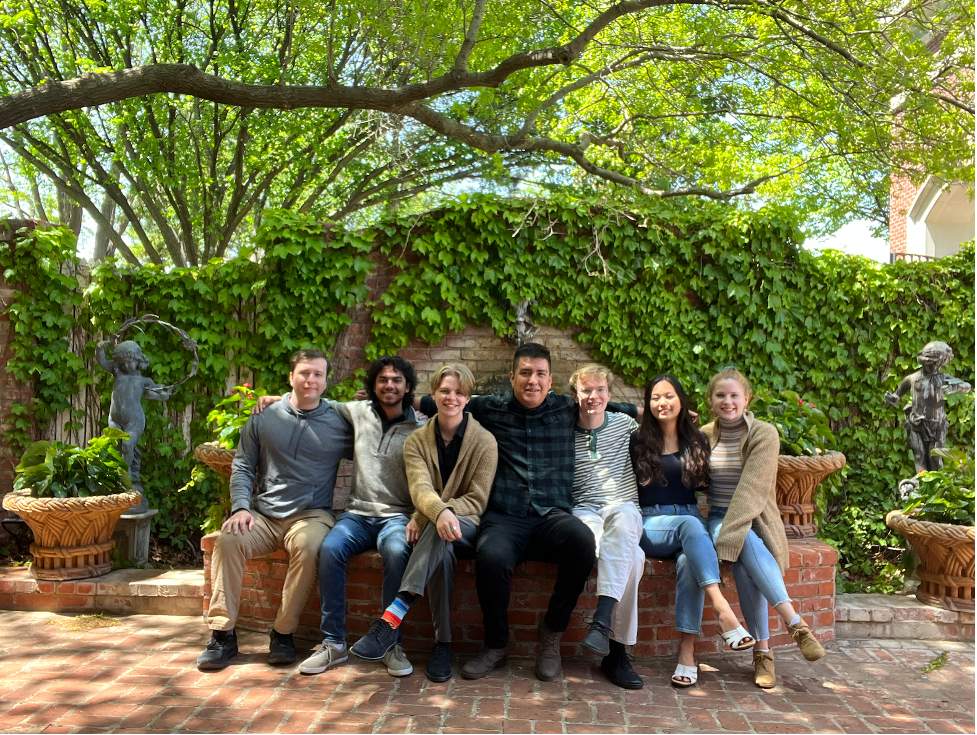 "The main point of this project was to focus on exposure and interaction with local students and also community members," he said. "We also wanted to introduce everyone to contemporary music styles."
For inspiration for their new works, Moreno and his fellow composers each selected paintings from Canadian's Citadelle Art Museum, the site of their public concerts. Moreno said the idea was inspired by the Moody Center for the Arts' New Art/New Music Series, for which he composed a work that was presented in spring 2021.

At the "Full Circle" concert, each composer (one was unable to attend) introduced their music and explained why they chose the art that inspired it. A link to the full program notes is available here .
Recordings of three performances, along with the composers' statements, will be digitally attached to the paintings via a QR code and will become part of the Citadelle's permanent collection.
"Top to bottom, the experience was indeed a Full Circle success, in my opinion," said Wendie Cook, a resident of Canadian who helped organize the event. "My hope for this project was that it would give as much value and fulfillment to each of the composers and musicians as their talents gifted our community. From the heartfelt conversations that we received from the students, musicians and staff, I think that was certainly achieved. Music and art are the great connectors of life, linking places and time. We've certainly experienced that throughout this whole project and The Citadelle looks forward to partnering again."
"The Citadelle staff and people of Canadian could not have been more welcoming and generous," said Tony Brandt, a Rice professor of composition. "We were told many times that our visit would change lives in their community. Thanks to their kindness and care, our lives were changed as well."
Next up for Moreno is this month's soundSCAPE Composition and Performance Exchange in Bobbio, Italy, where he will study composition. But no matter where his studies or future career take him, a part of his heart will remain in his hometown. As someone deeply committed to music education and bringing classical music to rural areas, he hopes to continue his musical outreach work.
"Probably one of the most special things about this opportunity was that it gave me the chance to show my hometown what I get to experience daily, and that was just so very special," he said. "I got to take the best orchestral performers in the country home to meet my community. It just meant so much to me to be able to do that."

More information about the Shepherd School of Music Department of Composition and Music Theory is online at https://music.rice.edu/departments-and-ensembles/composition-and-music-theory .