John Cornwell, associate vice president of institutional effectiveness and institutional research, is retiring from Rice at the end of the year, ending a long and productive career with the university.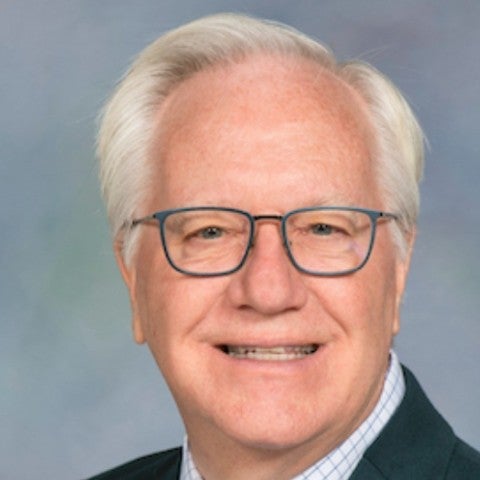 Cornwell joined Rice in 2007 to lead the university's newly established Office of Institutional Effectiveness. He is a leader in university accreditation and he has transformed this process at Rice. In 2018, he assumed responsibility for the Office of Institutional Research, which is now part of the Office of Institutional Effectiveness (OIE).
"My almost 16 years at Rice have been rewarding to me both professionally and personally," he said. "The work in Institutional Effectiveness and later with Institutional Research has meant that I have worked with virtually every department, division and unit, both academic and non-academic. The professionalism and kindness of members of the Rice community and the excellence of my staff has been inspiring and impressive and brought me much joy in my work."
Cornwell previously chaired Rice's Institutional Review Board, which ensures proper oversight of research projects that involve human subjects and verifies compliance with federal regulations. In addition, he is an adviser to the undergraduate and graduate curriculum committees.
"John is known for being a caring and compassionate supervisor who encourages his employees to step out of their comfort zones, expand their skills and become even better at what they do," said Provost Amy Dittmar in a campus communication. "He provides opportunities for career development as well as encourages his staff to take time for themselves and their families. I appreciate all of John's contributions to Rice and wish him the best of luck in his future endeavors."
In January, Cornwell will become Barnard College's associate provost of institutional effectiveness.
"The success of OIE has always been about collaborations and partnerships across the campus, and I know that the office will continue this good work," Cornwell said.