Rice earns an "A+" grade and ranks as one of the nation's top 10 universities in the latest ratings of American colleges compiled by Niche.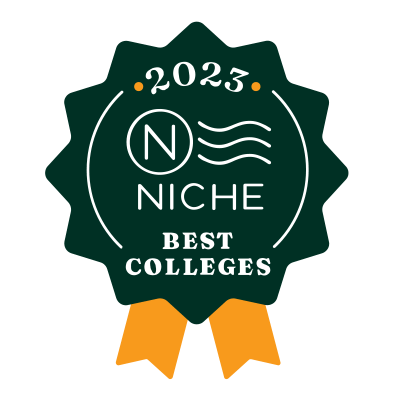 Rice landed at No. 6 in the United States – up from No. 7 last year -- and topped all colleges in Texas in Niche's 2023 ratings . The university also ranked No. 7 in the nation for best value — and No. 1 in Texas — and is No. 9 on the list of colleges with the best professors and No. 10 on the list of best campuses.
Rice was picked as the nation's No. 1 university for students majoring in architecture, sports management, and kinesiology and physical therapy. The university also ranked among the nation's top 10 for students majoring in engineering (No. 4), art (No. 5), religious studies (No. 5), music (No. 5), psychology (No. 5), business (No. 6), environmental science (No. 7), anthropology and sociology (No. 7), biology (No. 9), history (No. 9), political science (No. 9), English (No. 10), chemistry (No. 10) and public policy (No. 10).
Among universities in Texas, Rice topped the list for having the best academics, best professors, most diversity and best campus. In addition to its national No. 1 rankings in three areas of study, Rice ranked as Texas' top institution for students majoring in art, biology, business, engineering, chemistry, computer science, economics, English, environmental science, global studies, history, math, music, philosophy, physics, political science, psychology, public policy, religious studies, and sociology and anthropology.
"We're proud that Niche once again rates Rice not only one of the nation's top universities, but also one of the nation's best college values," said President Reginald DesRoches. "This is especially gratifying because Niche reflects the opinions of students and parents who know first-hand what outstanding education opportunities Rice continues to offer."
Niche, a website geared toward college applicants, is routinely consulted by both students and parents. Its rankings have become a popular barometer of excellence in America's institutions of higher education because they're based largely on input from students, parents and alumni. Niche combines survey results with data from the U.S. Department of Education to rank colleges and universities in dozens of categories.
One survey response quoted by Niche read: "Rice also has an enormous campus that rivals the Ivies while only having a total enrollment of under 7,000 students. This means that dorms are also massive, and the living conditions are sensational. I'm happy to be an Owl!"