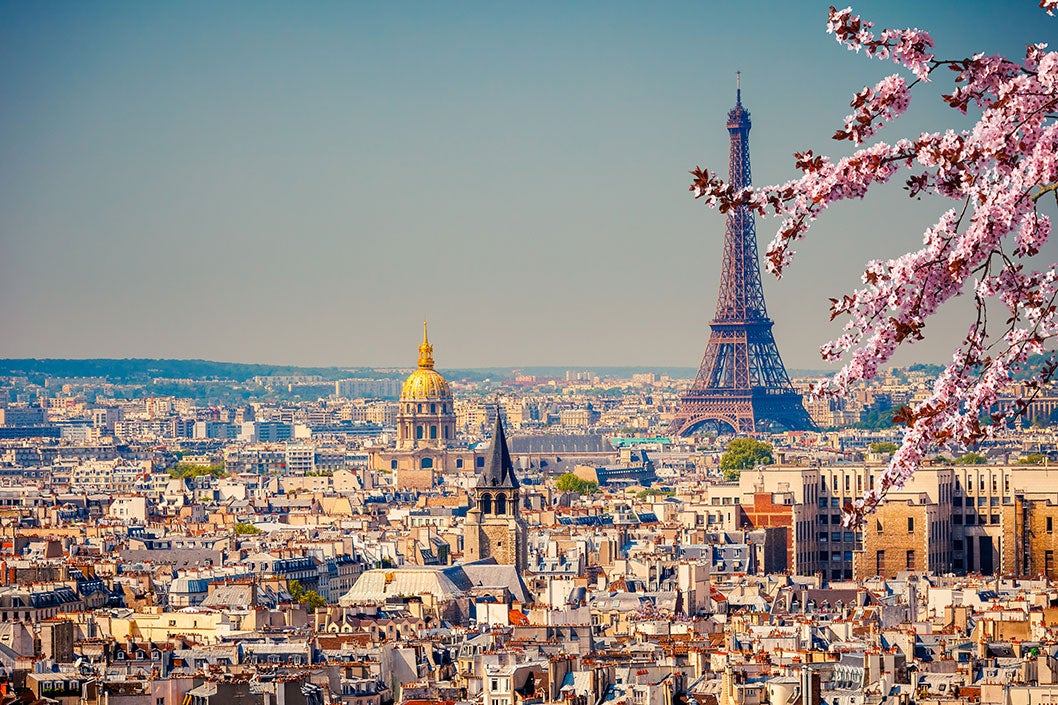 HOUSTON – (June 27, 2022) – Rice University will expand global education and research opportunities for its students and faculty with the opening of the Rice University Paris Center, which holds its ceremonial launch this week.
In a historic 16th-century building in the heart of Paris, the new center will be home to student programs, independent researchers and international conferences organized through Rice. It will also serve as a satellite and hub for European research activity, giving Rice researchers greater access to French and other European partners.
"The ambitions of our university and the needs of the future leaders we are educating require global engagement and perspective," said Rice President David Leebron. "The opening of this dedicated overseas facility represents the next step in the long-standing plan we have been pursuing to internationalize Rice and the Rice experience in every dimension. This has included welcoming more international students to our campus in Houston, fostering international travel and programs by our students and faculty, and building strong relationships with the best universities across the globe. The Paris location offers an incredible range of opportunities, in fields ranging from art and architecture to international business and global relations and politics."
A launch ceremony, including a formal luncheon and a tour of the currently unoccupied building that will house the center, is scheduled for June 29. Houston Mayor Sylvester Turner and a delegation of civic and business leaders from the Greater Houston Partnership are expected to attend. The center is expected to be fully operational in January 2023.
The center follows in the footsteps of Rice Architecture Paris, established in 2002, which draws on faculty from leading European schools and offices to bring a semester-long, first-hand experience of European architecture to students pursuing their bachelor's and master's degrees.
A revolving group of faculty researchers and a select cadre of graduate students in a variety of fields will occupy the center during the academic year, with small groups of students taking short courses at the center lasting one to three weeks. The number of students and faculty in attendance at any given time will vary, but the center will have six classroom spaces of different sizes that can seat a total of about 125 students.
The Rice University Paris Center will also facilitate exchange and collaboration with Rice's international partners, advancing high-priority research. The center will bring a global perspective to Rice's delivery of not only pioneering research, but also extraordinary education experiences.
"Rice University's mission statement commits us not only to pathbreaking research and unsurpassed teaching, but also to the betterment of our world," said Provost Reginald DesRoches, who will become Rice's president in July. "We're eager to extend that mission internationally, and the opening of the Rice University Paris Center demonstrates that commitment."
Leebron added that the university is "especially indebted to the leadership of Caroline Levander and her staff, who developed this extraordinary opportunity." Levander, currently Rice's vice president for global and digital strategy, will oversee the Rice University Paris Center in her new role as vice president global.
The Rice University Paris Center will be located in Le Marais, a neighborhood in the historic center of the city famed for its narrow cobblestone streets, art galleries and sidewalk cafes. The center will be housed in a historic building known as the Hotel de La Faye, a hôtel particulier built in the early 1500s by Sieur Raoul de La Fay, notary to King Louis XII. The grand townhouse edifice -- with four levels, a courtyard and a private garden -- was listed as a historic monument in 1966.
"For our purposes, this building is an ideal educational space conveniently situated in one of the most historically significant areas of Paris," Levander said. "It looks and feels like a private university campus in the heart of a European capital city, and it reflects how Rice plans to expand its international impact in the coming years."
-30-