HOUSTON - (Jan. 4, 2022) - As the anniversary of the Jan. 6 attack on the U.S. Capitol approaches, Rice University political scientists Mark Jones and Paul Brace are available to discuss how the insurrection has impacted American politics.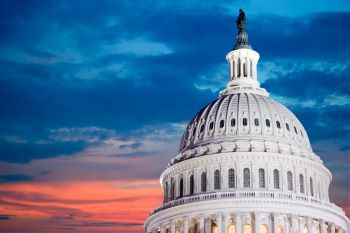 "As we move toward the Jan. 6 anniversary, the depths of this crisis reveal two disturbing dimensions that will both be played out in court," said Brace, the Clarence L. Carter Professor of Political Science. "On the ground, the revolution actually was televised and the penchant for videos and their posting by participants have yielded a trove of incriminating evidence. Over 700 have been charged and several sentenced."
Brace said this number seems likely to grow as the charged defendants bargain names for reduced sentences. Meanwhile, he said the House committee investigating the riot has issued subpoenas and a contempt charge, and former President Donald Trump's supporters are stonewalling the congressional inquiry on the specious claim their actions are shielded by executive privilege.
"To date, this doctrine has afforded presidents some insulation from legal challenge while they're in office on the grounds that they cannot discharge their executive responsibilities and defend themselves effectively while serving in office," Brace said. "The notion that the doctrine shields them from congressional inquiry after the president has left office, a notion currently propounded by several of his associates, suggests an unprecedented and dangerous lack of democratic accountability."
Jones, a professor of political science and an expert on Texas politics, said the former president's seal of approval remains the most coveted endorsement in Republican Party politics — especially in conservative states such as Texas -- ahead of this year's midterm elections.
"While the attack is viewed quite negatively by a majority of Americans, the perception of the events leading up to, during and immediately after the Jan. 6 conflict is more complex and nuanced among those Americans who turn out to vote in the Republican primary," Jones said. "And, at least in the Lone Star State, with the GOP primary less than two months away in March and the general election still 10 months away in November, Republican officeholders and candidates are far more concerned with what likely Republican primary voters think than what general election voters think."
Consequently, Jones said he does not expect many Texas Republicans to offer much in the way of condemnation or criticism of the Jan. 6 attack on the one-year anniversary.
To interview Brace, contact him directly at 832-628-5285. To interview Jones, contact him directly at or 832-466-6535.
-30-