What were they thinking?
The audience watching a unique performance earlier this month didn't have to imagine what was going through the minds of the dancers on stage. Believe it or not, the spectators watched what was happening in the performers' brains.
Rice Shepherd School of Music composition professor Anthony Brandt and collaborators from Sam Houston State University, the University of Houston, NobleMotion Dance Company and Musiqa presented "LiveWire" April 9, a first-of-its-kind performance incorporating dance, music and the brain.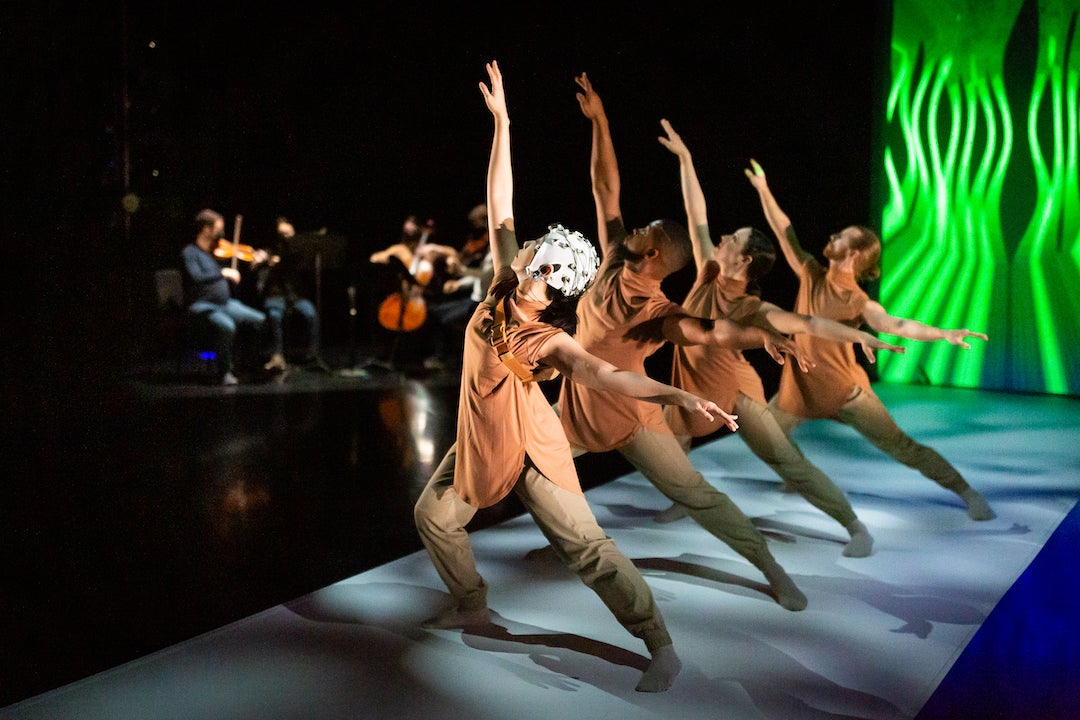 The creative experiment took place as part of the 2022 International Workshop on the Neural and Social Bases of the Creative Movement , held at the Wolf Trap National Park for the Performing Arts in Vienna, Virginia. Dancers, who performed to music written by Brandt, wore portable EEG caps that monitored their brains as they danced. All the while, visualizations of the data gathered from the caps were displayed on a monitor and also abstracted in the dance's lighting design.
The term 'livewired' was coined by neuroscientist David Eagleman '93 to emphasize that our brains are not hardwired by adulthood, but are constantly remodeling themselves throughout our lifetimes.
Each movement of Brandt's quartet depicts a different feature of brain behavior, from the more automated to the more flexible. The lab of Jose Luis Contreras-Vidal — Brandt's collaborator at UH — is studying how the dancers' brains changed from rehearsals to performance. Contreras-Vidal is also interested in the differences in neural activity during fixed movements versus structured improvisation.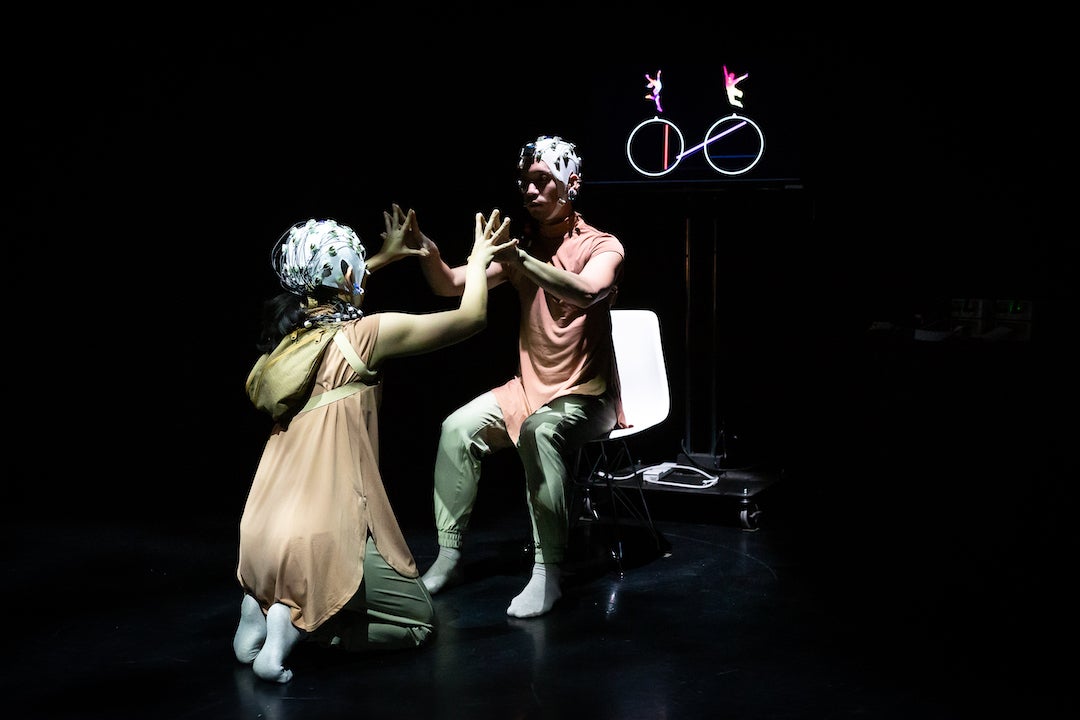 "This is a pioneering collaboration that is at the same time artwork and an experiment," Brandt said. "On one side of the stage, the audience could see visualizations of the EEG data displayed on a monitor, while center stage music and dance illustrate the brain's flexibility through sound and movement."
Brandt and his collaborators also made a presentation about "LiveWire" at the conference on April 7. Chris Fagundes, associate professor of psychological sciences and Lydia Wu, a graduate student in psychological sciences, also attended the conference and presented about their work involving musical creativity and seniors with mild cognitive impairment.

Data gathered from the individuals will be analyzed in the coming months. The presentation of "LiveWire" was made possible by support from the National Endowment for the Arts and Rice's Faculty Initiatives Fund.
More information on the performance is available online at https://yourbrainanddance.egr.uh.edu .