A profile of former Rice film professor James Blue in last month's "New Yorker" opened with a powerful statement: "One of the great modern documentaries is hiding in plain sight," wrote critic Richard Brody. That documentary is Blue's 1978 epic, "Who Killed the Fourth Ward?"
The three-hour long film available for free on YouTube focuses on the destruction of Freedman's Town, once the epicenter of Houston's Black community. Blue applied his signature cinéma vérité style — which mirrors reality as closely as possible — to a documentary format, creating a piece that overturned "long-standing and deep-rooted expectations about the practice and results of documentary filmmaking," as Brody wrote.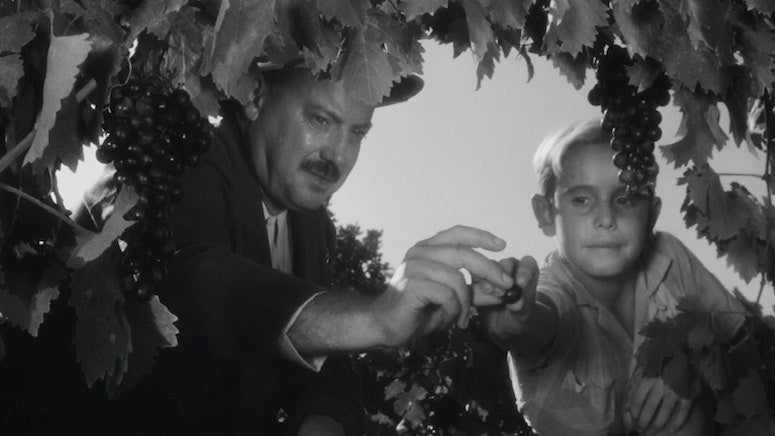 Oscar-nominated filmmaker Blue only made one movie that wasn't a documentary: "The Olive Trees of Justice," which Rice Cinema will screen March 4 and 5 at 7 p.m. in Sewall Hall. Screenings are free and open to the public.
Blue's lone fiction feature also relied heavily on naturalism, partly because Blue's training in French film schools exposed him to cinéma vérité, but also because he had to. "The Olive Trees of Justice" was shot clandestinely in Algiers during the Algerian War while Blue and his crew posed as wine documentarians.
"It's pretty fascinating," said Rice Cinema director Charles Dove of the film, an adaptation of Jean Pelegri's autobiographical novel about his life under French occupation and colonization of Algeria. "And for most fans, a film like 'Olive Trees' makes more sense and is easier to process than Blue's later material in the '70s, because it is well shot and well acted."
The 1962 feature alternates between flashbacks showing a bucolic childhood spent on a vineyard and present-day scenes shot in a documentary style depicting a city awash in soldiers, barricades and tanks. "The Olive Trees of Justice" won the inaugural Critics Prize at Cannes that year, but Blue's attention was ultimately drawn to creating documentaries.
In 1964, his documentary film "The March" captured the 1963 civil rights March on Washington and Blue began teaching at both the University of California at Los Angeles and the American Film Institute, where he helped start the Center for Advanced Film Studies. Among Blue's first students were Francis Ford Coppola, George Lucas and Jim Morrison.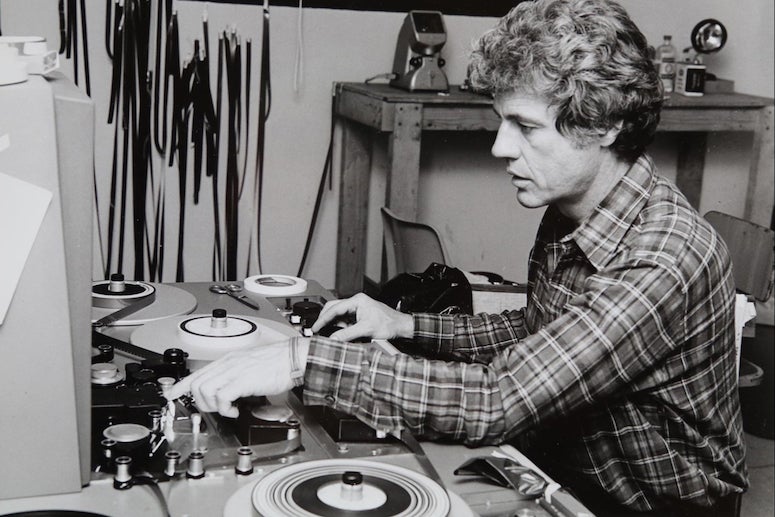 "Blue is such an important figure in filmmaking, and part of it is that he evolved from this more traditional filmmaker in the '60s and moved into a more interesting cinéma vérité style, especially in 'Who Killed the Fourth Ward?'" Dove said.
By 1970, Blue had been recruited to join the faculty of the then-new Rice Media Center, created with the support of John and Dominique De Menil. In Houston, Blue trained his students as "citizen filmmakers" and brought in such luminaries as director Roberto Rossellini and Frantisek Daniel, director of the Prague Film School.
During his eight-year tenure at Rice, Blue made "Invisible City: Houston's Housing Crisis" as a public television series that featured an unusual interactive format encouraging viewers to call in after each hour-long episode with suggestions as to where the show should go next. "Who Killed the Fourth Ward?" is the first half of that six-hour documentary, filmed by Blue with his Rice colleagues Ed Hugetz and ​​Brian Huberman, professor of visual arts.
The latter half, "Invisible City," was made with Rice architecture professor Adèle Santos. It takes viewers on a tour of Houston during the oil boom of the 1970s and finds a growing inequality gap fueled by the city's massive growth. It would be Blue's last film. In 1980, two years after taking a position in the department of media study at the State University of New York, Buffalo, Blue died of stomach cancer.
"His accomplishments are matched by his influence as a documentary maker, as seen in the past decade's provocative forms of expanded nonfiction," Brody wrote in the New Yorker. "His influence may be all the more decisive for being nearly silent, nearly invisible, yet in plain sight."
"The Olive Trees of Justice," March 4 and 5, 7 p.m., Rice Cinema, Sewall Hall. Free. For more information, visit cinema.rice.edu.