HOUSTON – (Nov. 21, 2022) – Rice Business will offer a Ph.D. with a concentration in organizational behavior starting next fall. The deadline to apply is Jan. 13, 2023.
The field of organizational behavior addresses topics such as leadership, power and influence, teams, networks, emotions, cognition, diversity, motivation and trust, as well as employee well-being, ethical decision-making and social justice. The new doctoral program's broad interdisciplinary training will prepare students to draw from psychological and sociological perspectives to research the complexities of organizations and organizational life, focusing on the structures, environments and mechanisms that impact behavior.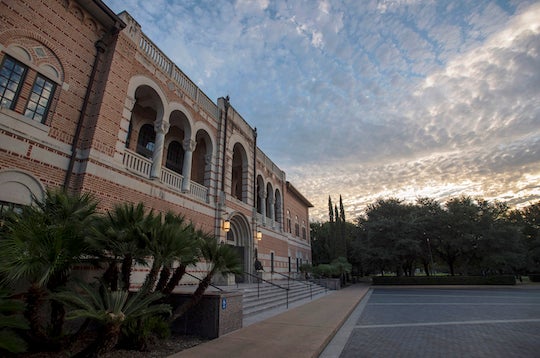 "Organizational behavior faculty are at the forefront of research and teaching on the growing challenges of a modern workforce in a complex world," said Scott Sonenshein, Rice Business' organizational behavior area coordinator and a New York Times bestselling author. "Our program will invest in and train the next generation of professors so their research and teaching helps organizations become more effective, innovative, equitable and humane."
The new concentration in organizational behavior joins existing Rice Business doctoral programs in accounting, finance and strategic management. The programs are intended for those aspiring to become faculty members at business schools at prestigious research universities. Doctoral students engage in coursework, teaching preparation and high-quality research at multiple levels of analysis.