Representatives from the U.S. Army joined David Satterfield, director of Rice's Baker Institute for Public Policy, on Nov. 28 to sign a memorandum of understanding for the institute to provide expertise to support the Army Civil Affairs Psychological Operations Command. The USACAPOC, under the Army Reserve Command, is responsible for addressing the Army's needs related to civil matters before, during and after conflicts.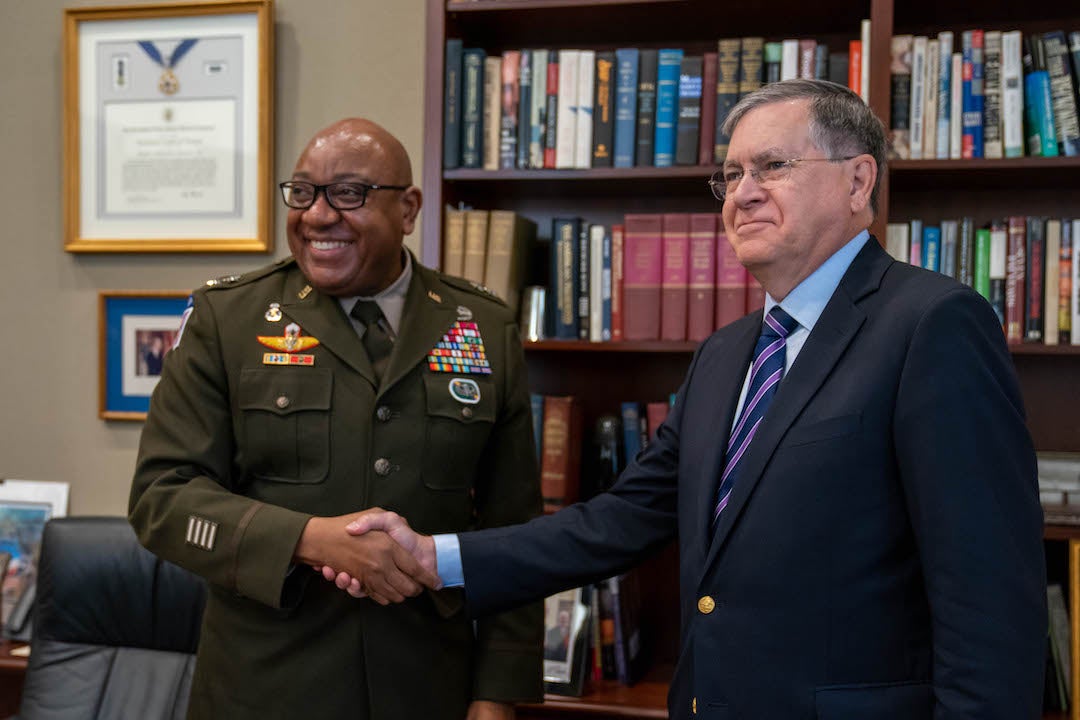 The Baker Institute's Center for Energy Studies was selected to lead and support the training program, which will take the form of workshops, conferences, student internships and mission assignment opportunities and provide a platform for outreach to organizations in the wider military and energy sectors.
The MOU with CES is part of the "Energy Functional Specialist" designation of the Army unit's civil affairs function for strategic, operational and tactical civil affairs, military information support and information operations capabilities.