Larry Rachleff, the longtime conductor of the Rice Shepherd School of Music symphony and chamber orchestras who was renowned throughout the classical music world for his deep musical understanding, powerful interpretation of scores and rapport with performance ensembles, died Aug. 8 after a long battle with non-Hodgkin's lymphoma. He was 67.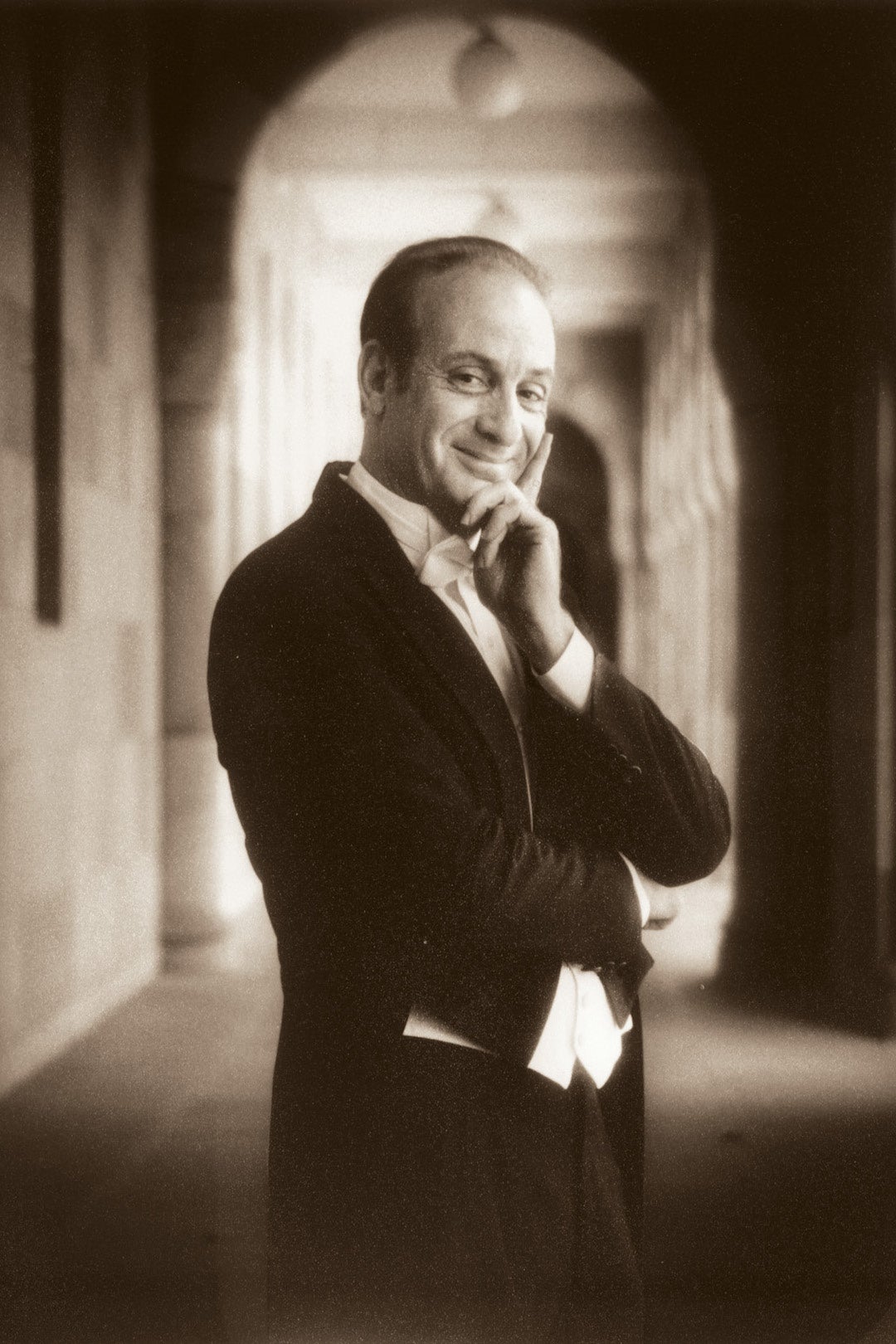 "Those of us lucky enough to have followed his baton from the stage will remember Larry as a once-in-a-generation musician and educator of the highest caliber," said Matthew Loden, the Lynette S. Autrey Dean of Music at the Shepherd School. "On the podium, he was a clear and inspired conductor who routinely expected his ensembles to collectively outperform individual talent and ability. Teamwork, disciplined listening and joint responsibility for bringing the best possible music to an audience are just a few of the legacies of excellence that Larry leaves behind."
A ubiquitous presence at the Shepherd School for three decades, Rachleff, the Walter Kris Hubert Professor of Orchestral Conducting, had an immeasurable impact on the lives and careers of countless musicians. At Rice since 1991, Rachleff was revered as a dynamic, exacting maestro who expected – and elicited – the very best performance standards from his students and helped bring the Shepherd School to world-class standing.
"Larry's musical genius was obvious to anyone that saw him conduct or met him off the podium," said Grammy Award-winning conductor Cristi Macelaru, a former student of Rachleff who received master's degrees from the Shepherd School in 2006 and 2008 and is currently music director of the Orchestre National de France in Paris. "He was passionate, funny, knowledgeable, sensitive, caring and supportive, but most of all he had a unique gift of bringing people together and making them feel valued and appreciated. He had the ability to build an atmosphere for success where everyone was able to contribute their personal best. The impact of his passionate mentoring continues to be an inspiration for all those choosing to leave behind a better world."
Rachleff is also remembered by faculty and staff as an elegant and gracious colleague who was not only an exceptionally encouraging teacher but also a steadfastly supportive mentor to his peers.
"Larry was unique, unlike any colleague I've ever known," said longtime colleague Leone Buyse, professor of flute at the Shepherd School "His influence on students and fellow professionals alike was enormous, life-changing and utterly incalculable. He was a superb musician, an extraordinary conductor and an educator who cared deeply for all of the young talents whom he mentored at the Shepherd School, at top music festivals across the country and in masterclasses abroad. For all of us at the Shepherd School this loss is indescribable, but we're comforted to know that his spirit will always remain with us and his legacy will live on through generations."

Described by the Chicago Tribune as a "take-charge maestro who invests in everything he conducts with deep musical understanding," Rachleff was in high demand as a guest conductor throughout his career. He was also a passionate advocate for contemporary music who collaborated with leading composers including Samuel Adler, the late Luciano Berio, George Crumb, Michael Daugherty and John Harbison.
A devoted educator, Rachleff was dedicated to the many students who crossed his path, whether at the Shepherd School or through other engagements. Rachleff was a familiar face at a number of prestigious music festivals, including Tanglewood, Aspen, Interlochen, Chautauqua, Grand Teton, Brevard, Music Academy of the West and the Opera Theatre of Lucca, Italy. He was also highly sought-after as a masterclass instructor around the world, offering insight to pupils at the Chopin Academy in Warsaw; the Zurich Hochschule; conservatories in Sydney and Queensland, Australia; the Juilliard School; the New England Conservatory; and Royal Northern College in the U.K. An enthusiastic advocate of public school music education, Rachleff conducted all-state orchestras and festivals in virtually every state in the U.S. and throughout Europe and Canada.
"For three decades, Larry Rachleff was a truly extraordinary part of the Shepherd School – as a conductor, teacher, colleague, mentor and friend," said Rice President Reginald DesRoches. "His impact on the school's incredible trajectory is immeasurable, and his legacy of musical excellence will live on through the lives of the countless individuals he impacted over the years."
Before joining Rice, Rachleff was a faculty member of Oberlin Conservatory, where he was also music director of orchestras and conductor of the contemporary ensemble. He also previously served as conductor of the opera theater at the University of Southern California, music director of the San Antonio Symphony, and as a principal conducting teacher for the American Symphony Orchestra League, the Conductors' Guild and the International Workshop for Conductors in the Czech Republic. In 2017, he concluded 21 years as music director of the Rhode Island Philharmonic Orchestra.
Rachleff was inducted into the American Classical Music Hall of Fame (ACMHF) in fall 2017.
Born Feb. 25, 1955, to Naomi and the late Edwin Rachleff in New London, Connecticut, he received a bachelor of science degree from the University of Connecticut and a master's of music from the University of Michigan. He held honorary doctorates in music from Roger Williams University and Providence College, Rhode Island.
He is survived by his wife, Susan Lorette Dunn; their son, Sam, who will attend the Shepherd School in the fall; his mother, Naomi; and a brother, Peter Rachleff.
The Shepherd School will honor Larry at the Shepherd School Symphony Orchestra opening performance for the 2022-2023 season Sept. 30 at 7:30 p.m. in Stude Concert Hall. More details, including ticket information, will be available at music.rice.edu/events.