Jamey Rootes, longtime president of the Houston Texans who was recently appointed to head the Hutchinson Leadership Initiative in Sport Analytics in Rice's Department of Sport Management, died Aug 21. He was 56.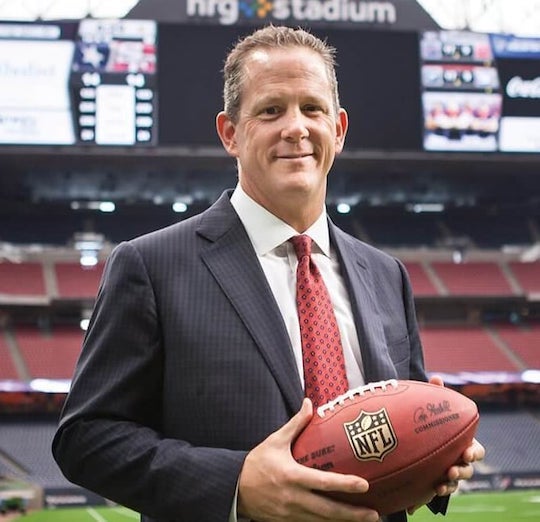 "This is a devastating loss for Rice and our Sport Management family," said Clark Haptonstall, department chair and a longtime friend of Rootes. "Though Jamey was only at Rice a short time, he had generated unbelievable excitement among our students and was already inspiring them in ways I doubt he could have imagined. He will be greatly missed by us all."
"Jamey's death comes as a real shock to our entire Rice community, but no more so than the Department of Sport Management, where he was already highly regarded for his inspiring career achievements, warmth and accessibility," added Rice Provost Amy Dittmar. "I know I speak for my Rice colleagues when I say his family, friends and students are very much in our hearts today, and will be in the days to come."
In addition to being tapped to head the initiative, Rootes was also set to teach a few courses each semester. Though his tenure at Rice was brief, he had already made an impact on Sport Management students, many whom met him during Rice's orientation week.
"His career path is just the kind of impactful career I aspire to achieve," wrote student Thomas Avalos in a LinkedIn post a few days before Rootes' death.
Rootes previously served on the faculty at the University of Houston and Sam Houston State University.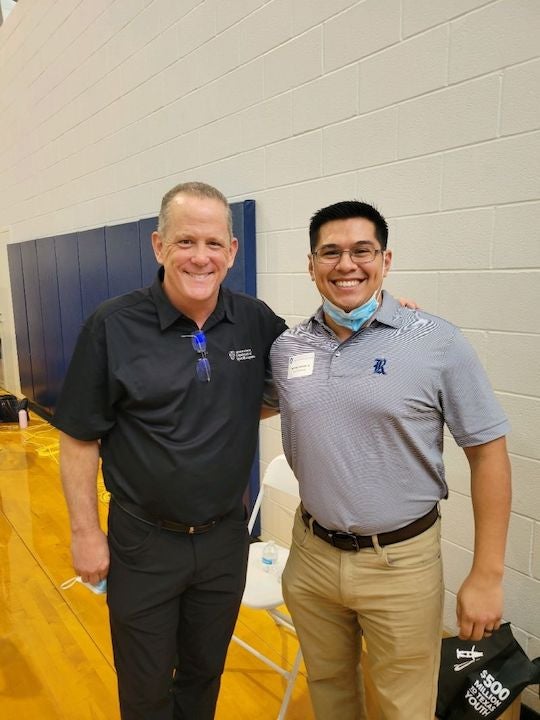 "This news is so terribly sad," said School of Social Sciences Dean Rachel Kimbro. "Our hearts go out to his family and friends."
Tributes to Rootes recalled a dynamic, kind and welcoming man who was a transformational leader, mentor, consummate professional, devoted Houstonian and endlessly loyal to his family and friends.
Rootes spent the majority of his career with the Texans, first serving as vice president and then as president. Under his leadership, the team earned many distinctions, including numerous Crystal Awards from the Houston chapter of the American Marketing Association and, most recently, two American Business Awards for marketing excellence. The team sold out 185 consecutive home games at one point during his tenure — a record for a Houston NFL team.
He also developed and served as president of Lone Star Sports & Entertainment, a sports management agency associated with the Texans that has been a catalyst for some of Houston's most significant sporting events, including an annual college football bowl game and numerous international soccer matches.
Rootes received a bachelor's degree in marketing from Clemson University and an MBA at Indiana University Bloomington.
He is survived by his wife, Melissa, and a son and a daughter. Details for a celebration of life will be announced at a later date.
If you or a loved are thinking about suicide, or experiencing a health crisis, call the National Suicide Prevention Lifeline at 1-800-273-8255.