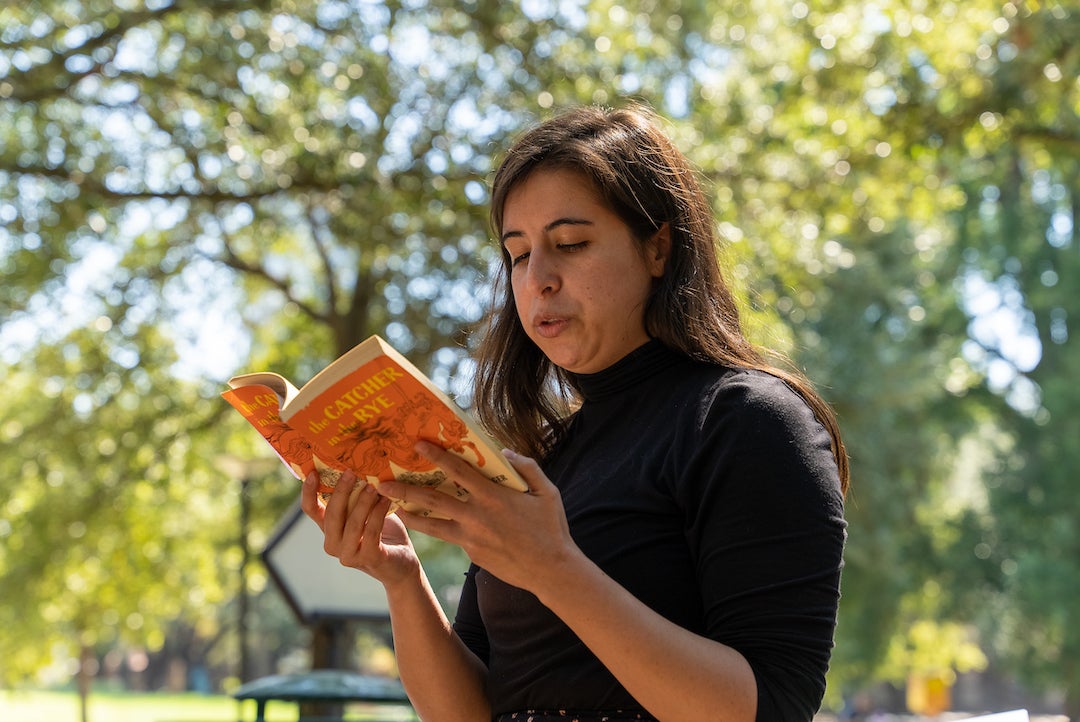 Multiple Rice organizations hosted a Banned Books Read Out Oct. 6 in response to the resurgent national movement to ban books deemed by some political activists as controversial from school libraries.
Held in the Rice Memorial Center's Ray Courtyard, the event was put on by Fondren Library; Friends of Fondren; the Center for the Study of Women, Gender, and Sexuality; the Center for Civic Leadership; and the Multicultural Center. Students, staff and faculty gathered and read aloud short excerpts from their favorite banned or challenged books. Selections included Toni Morrison's "Beloved" and J.D. Salinger's "The Catcher in the Rye," which were among the record 1,597 books affected by censorship attempts in 2021 according to the American Library Association's Office of Intellectual Freedom .
The event also featured a voter registration drive ahead of Texas' Oct. 11 deadline to participate in this year's November elections.