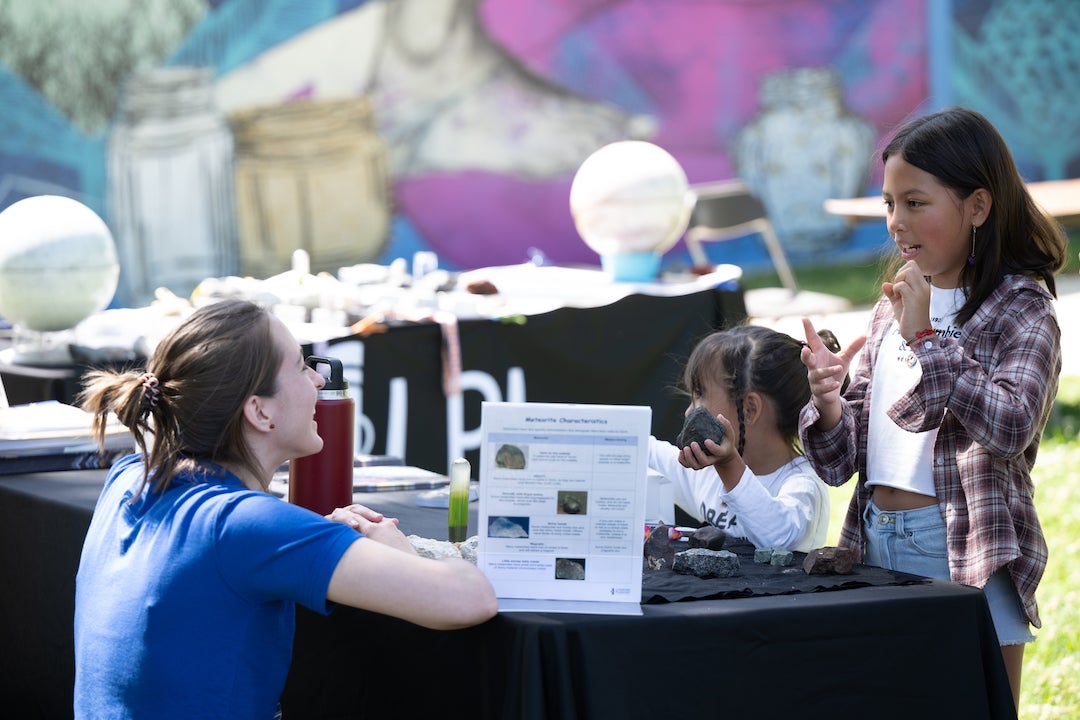 Rice once again played host to the "Reach for the Stars! STEM Festival" April 9, an event held to inspire middle school girls to pursue careers in science, technology, engineering and mathematics.
Started by Sally Ride, the late astronaut who was the third woman and first American woman to travel to space, the annual festival has been held on Rice's campus since 2006. This year, approximately 200 local middle school girls took part in the daylong festival. They attended workshops, panels and exhibitions covering four different STEM-related career tracks: space and astronomy, physical science and math, medicine and bioscience, and engineering and robotics.
The keynote speaker was Nicola Fox, head of the heliophysics division at NASA. The event was sponsored by the Ride Family Foundation, Rice Space Institute and various other donors.