Paul Padley, a professor of physics and astronomy and director of Rice's Bonner Nuclear Laboratory, has been named the university's vice president for information technology and chief information officer. Padley assumed the position on an interim basis last summer when Klara Jelinkova stepped down from the post.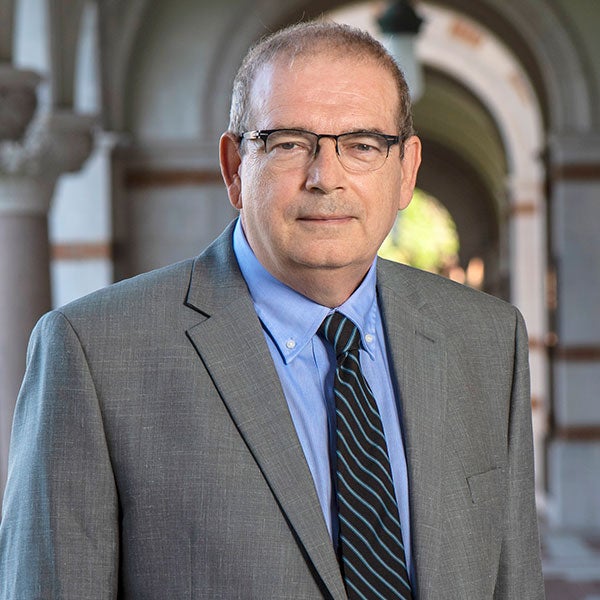 The Office of Information Technology is the university's central technology provider and supports research, academic and administrative systems, other core applications and voice, network and computing infrastructure for the Rice community.
Padley has been deeply involved with information technology at Rice and serves on a number of faculty advisory committees on information technology issues, including the university's IT executive committee. He also leads the United States' contributions to the operation of the Compact Muon Solenoid detector at the European Organization for Nuclear Research's Large Hadron Collider.
"With our goal of growing the research and scholarship enterprise at Rice, Paul's strength in research computing will be a great asset to this role," Rice President Reginald DesRoches said.
Padley, who holds a Ph.D. and master's degree in physics from the University of Toronto and a bachelor's in physics from York University, said he is excited about the opportunity to continue to lead Rice's IT functions and help them better serve the academic enterprise.
"I enjoy figuring out how to make things work better so that people can do their jobs more effectively, or perhaps, accomplish things they haven't been able to succeed at in the past without the right tools," Padley said. "I look forward to working with all aspects of the university, both academic and administrative, to support Rice's core education and research missions. The talented team of the Office of Information Technology is an integral part of Rice and works with great dedication across campus to support and implement innovative uses of technology."
Since being named interim vice president for IT and interim chief information officer, Padley has helped implement imagineOne, a project aimed at streamlining the university's business processes by integrating human resources, financials, procurement and related reporting into one modern, cloud-based platform.
"Paul has done an exceptional job at mitigating the various challenges imagineOne has presented during the implementation process and beyond," DesRoches said. "He has worked to find solutions, to get people the tools they need to move forward and to integrate the new system across campus."
As vice president of IT and chief information officer, Padley will report to DesRoches and serve on his senior management team. To learn more about Padley, click here.