HOUSTON – (Oct. 28, 2022) – OpenStax, Rice University's educational technology initiative, will see 10 colleges and universities join its Institutional Partner Program for the 2022-2023 school year. All of those institutions will receive support from OpenStax experts as they work to save students' money by increasing the use of free, openly licensed textbooks on their campuses.  
The University of Notre Dame, Georgia State University, Collin College (Texas), Glendale Community College (California), Maricopa Community College (Arizona), Merced Community College (California), Mt. San Antonio College (California), the University of Michigan and the University of Texas at El Paso are the newest members of the program. They join the College of Southern Nevada, which is returning for a second year.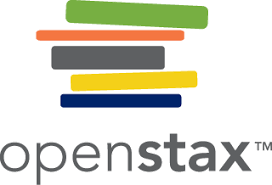 Since launching in 2016, the OpenStax Institutional Partner Program has supported more than 80 colleges and universities in their efforts to expand the use of open educational resources (OER). OpenStax has saved students nearly $2 billion dollars while putting customizable, high-quality, peer-reviewed materials into the hands of instructors and learners free of charge. OpenStax currently has 58 titles in its library, with eight additional titles slated for 2024.
"As a Rice University instructor, I am continuously inspired by watching my colleagues work so hard to get free, flexible course materials for their students," said Richard Baraniuk, founder and director of OpenStax. "The student bodies that these institutions serve will benefit from access to free textbooks and open education practices. We are excited to welcome this group of colleges and universities, which together will serve the most students from historically underserved backgrounds the program has seen." 
OpenStax experts work one-on-one with partner institutions to apply proven OER strategies on campuses, and the cohort of partners support each other by sharing best practices.
"I look forward to supporting our partner institutions as they work to increase adoption of OpenStax textbooks to the benefit of both students and instructors," said Tanya Spilovoy, who leads the program.
The College of Southern Nevada has seen dramatic growth in the number of faculty assigning OpenStax textbooks since joining the program.
"Participating in the OpenStax Institutional Partnership has been instrumental in progressing our textbook affordability efforts, '' said Gracie McDonough, instruction and reference librarian at the college.
Click here for more information on the Institutional Partner Program.