Rice University's José Onuchic, the Harry C. and Olga K. Wiess Chair of Physics, a professor of chemistry and biosciences and co-director of the Center for Theoretical Biological Physics, has won the 2023 Founders Award presented by the Biophysical Society.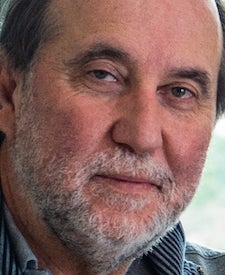 The award goes to scientists for outstanding achievement "in any area of biophysics, often reflected in the acceptance of and use by others in the field," according to the society's announcement.
"It is a great honor to be recognized by the broad biophysics community demonstrating that our theoretical models have impacted their research," Onuchic said. "It is strong evidence of the synergy between physics and the biological sciences in current frontier research."
Onuchic was chosen "for his wide-ranging, impactful contributions to theoretical and computational biophysics across the scale of molecular-level interactions to that of cellular systems encompassing electron transfer, protein folding, genetic networks and genome architecture."
The award will be presented at the organization's 67th annual meeting in San Diego, California, Feb. 18-22.
"The Founders Award allows us to call attention to outstanding achievements in biophysics that are now accepted and used by others," said the society's president, Gail Robertson, the Kellett Professor of Neuroscience at the University of Wisconsin-Madison. "José's many successes underpin his ongoing efforts in new areas of biology for which novel physical concepts are required to understand dynamics. He is a globally recognized leader in theoretical biological physics, and we are honored to bestow the 2023 Founders Award to him."
The Biophysical Society, with 7,500 members worldwide, was founded in 1958 to lead the development and dissemination of knowledge in biophysics through programs, meetings, publications and outreach.