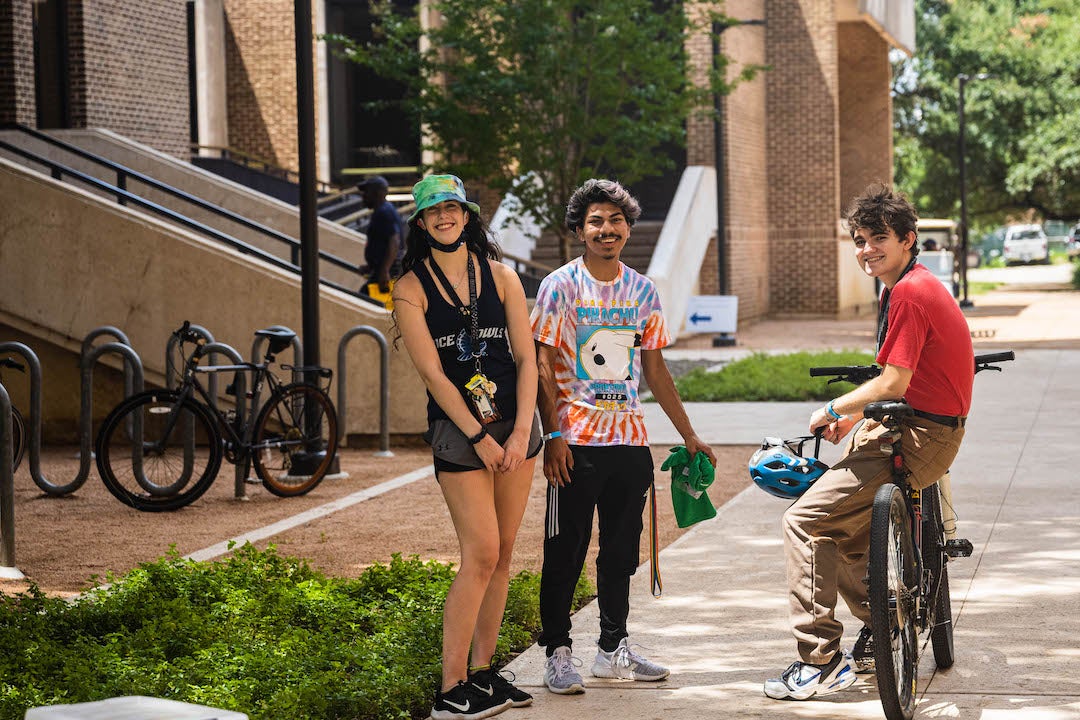 Just a few days shy of the start of O-Week, Rice's time-honored new student orientation, every corner of campus is preparing for the arrival of the university's second-largest incoming undergraduate class of all time on Aug. 14.
Out of the 31,442 total applicants for admission to Rice's undergraduate degree program for the fall of 2022, a total of 1,210 new Owls will walk through the Sallyport come matriculation day. This year, 8.7% of all applicants were admitted to the university.
"After the most selective admissions process in Rice's history, we are thrilled about this year's incoming class to Rice," said Yvonne Romero da Silva, vice president for enrollment, who touted that the newest batch of Owls "represents diverse voices and perspectives from all over the world."
That diversity takes many forms — among the incoming class, 36% of new students hail from Texas, while 50% are from elsewhere in the United States or are U.S. citizens living abroad.
Fourteen percent of all new Rice Owls this year are international students, hailing from 56 countries around the world. This marks one of the most diverse representations of incoming international undergraduate students in Rice's history. In addition, Romero da Silva said that 330 of Rice's domestic incoming students are from underrepresented minority groups. This makes up 32% of the domestic incoming Class of 2026, up from 29% last year.
Once new students arrive for O-Week on move-in day, they'll embark on seven fun-filled days of events and activities designed to teach Rice's newest Owls everything they need to know about campus and academic life inside the hedges.
After a ceremonial walk through Lovett Hall's Sallyport and a matriculation address from Rice President Reginald DesRoches — his first time speaking to an incoming class — students will take part in academics planning sessions and learn about diversity at Rice from vice provost for diversity, equity and inclusion Alex Byrd and Office of Multicultural Affairs director Catherine Clack.
Later in the week, new students will register for their fall semester courses and take part in a plethora of exciting activities and traditions at their residential colleges among other events. O-Week ends with a bang Aug. 20 with Rice's annual Welcome Back Day Festival as returning students move back onto campus to meet their new classmates and begin the 2022-23 school year.