As incoming director Ruth López Turley takes the helm of Rice University's Kinder Institute for Urban Research July 1, the institute is announcing a new executive leadership team that will help implement a five-year expansion plan.
The team comprises key leaders promoted from existing Kinder Institute staff. Terri Arellano will serve as senior director of operations, Dan Potter will serve as senior director of research and Rose Rougeau will serve as senior director of external affairs overseeing development and fundraising, communication and community engagement.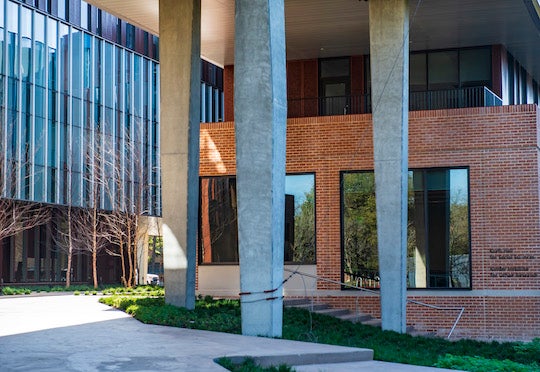 "I am honored to have the skill and experience of this senior leadership team around me as we work to write the next chapter of the Kinder Institute," Turley said.
Under Turley's leadership, the Kinder Institute will focus its efforts on surveys, education, housing and transportation, economic mobility and public health. These initiatives will be organized under research centers, including the Houston Education Research Consortium (HERC), which will be headed by Erin Baumgartner. In addition, the newly created Houston Population Research Center, headed by Robert Bozick, will house the Kinder Houston Area Survey and will build out a portfolio of new survey-driven projects.
"I'm excited for the opportunity to support an amazing team who has dedicated themselves to partnering with school districts in working for change for students," said Baumgartner.
Over the next several years, more centers will be established to focus on other urban issues while collaborating with one another and sharing resources within Rice.
"We will build on the Kinder Institute's track record of producing highly impactful research with an eye toward interconnected and overlapping issues facing the Houston region," Turley said.
As part of this reorganization, the institute is committed to conducting research in collaboration with local governments, area organizations and other stakeholders to improve outcomes, develop solutions and make systemic change.
In addition to existing relationships with area school districts, the Kinder Institute recently announced a new partnership with the United Way , which will focus on better understanding the challenges faced by the ALICE population (asset limited, income constrained, employed) and the impact of strategies aimed at helping its financial stability and resilience.
"When we founded HERC, we wanted to do research in a different way — connecting research directly with decisionmakers. That approach will be infused throughout the entire institute," Turley said. "That's the only way we're going to be able to move beyond describing problems and symptoms and begin tackling root causes with real solutions."
More information on the Kinder Institute is available at https://kinder.rice.edu.