Rice University bioengineer Antonios Mikos will receive the 2023 Jensen Tissue Engineering Award, the highest award of the Tissue Engineering and Regenerative Medicine International Society (TERMIS) to a scientist anywhere in the world for "sustained scientific contributions, translational impact towards clinical realization and professional distinction in the field of tissue engineering and regenerative medicine."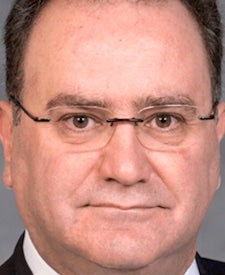 Mikos is the Louis Calder Professor of Bioengineering and Chemical and Biomolecular Engineering, and director of the Center for Excellence in Tissue Engineering and the J.W. Cox Laboratory for Biomedical Engineering.
"This is a tremendous recognition for me, my students and my collaborators," Mikos said.
Mikos' research focuses on the synthesis, processing and evaluation of new biomaterials for use as scaffolds for tissue engineering, as carriers for controlled drug delivery, as nonviral vectors for gene therapy and as platforms for disease modeling.
His lab's work has led to the development of novel orthopedic, dental, cardiovascular, neurologic and ophthalmologic biomaterials. He is the author of more than 690 publications and holds 32 patents. Mikos has mentored and supervised 70 Ph.D. students and 40 postdoctoral fellows since he joined the Rice faculty in 1992. 
Mikos is a member of the National Academy of Engineering, the National Academy of Medicine, the National Academy of Inventors, the Chinese Academy of Engineering, the Academia Europaea and the Academy of Athens. He is the organizer of the Advances in Tissue Engineering continuing education course offered annually at Rice since 1993. 
The honor established by Dr. Ole T. Jenson, an oral surgeon and businessman, will be presented at the TERMIS-Americas conference in Boston April 11-14 and comes with a silver medallion and $25,000.