HOUSTON – (Aug. 10, 2022) – An Aug. 17 webinar from Rice University's Baker Institute for Public Policy — the first in a three-part series on health policy and how it will impact this year's midterm elections — will examine what policymakers can do to destigmatize mental illness and improve access to care.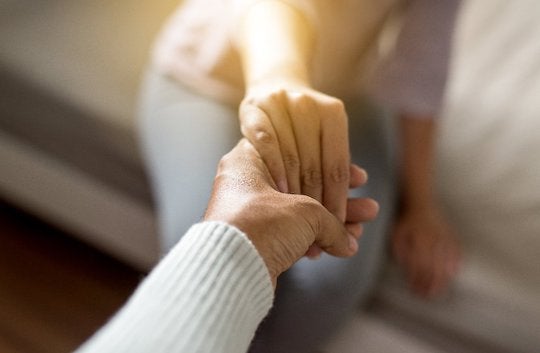 Improving access to mental health services has bipartisan support, yet few politicians have made it a major focus of their campaigns. The event's panelists will discuss how they can frame mental health issues in policy debates and discussions with voters. They will also discuss the COVID-19 pandemic's impact on mental health conversations and the evolution of voter attitudes toward mental illness.
What: Baker Institute webinar, "Conversations on Health: Mental Health Policy in the 2022 Midterm Elections."
Who: Patrick Corrigan, distinguished professor of psychology at the Illinois Institute of Technology; Daniel Eisenberg, professor of health policy and management at the University of California, Los Angeles; and Texas state Rep. James Frank, chairman of the House Human Services Committee. Christopher Kulesza, scholar in the Baker Institute's Child Health Policy Program, will provide welcoming remarks, and Quianta Moore, executive director of the Hackett Center for Mental Health and nonresident fellow in child health policy at the Baker Institute, will moderate.
When: Wednesday, Aug. 17, 2-3 p.m.
Where: The webinar is free, but registration is required. A recording will be available here following the event.
The webinar is co-sponsored by the Child Health Policy Program and the Hackett Center.
-30-
To schedule an interview with Kulesza or Moore, or for more information, contact Avery Franklin, media relations specialist at Rice, at averyrf@rice.edu or 713-348-6327.
Related materials:
Follow Rice News and Media Relations via Twitter @RiceUNews.
This news release can be found online at news.rice.edu.
Founded in 1993, Rice University's Baker Institute ranks as the No. 1 university-affiliated think tank in the world and the No. 1 energy think tank in the world. As a premier nonpartisan think tank, the institute conducts research on domestic and foreign policy issues with the goal of bridging the gap between the theory and practice of public policy. The institute's strong track record of achievement reflects the work of its endowed fellows, Rice University faculty scholars and staff, coupled with its outreach to the Rice student body through fellow-taught classes — including a public policy course — and student leadership and internship programs. Learn more about the institute at www.bakerinstitute.org or on the institute's blog, http://blog.bakerinstitute.org.