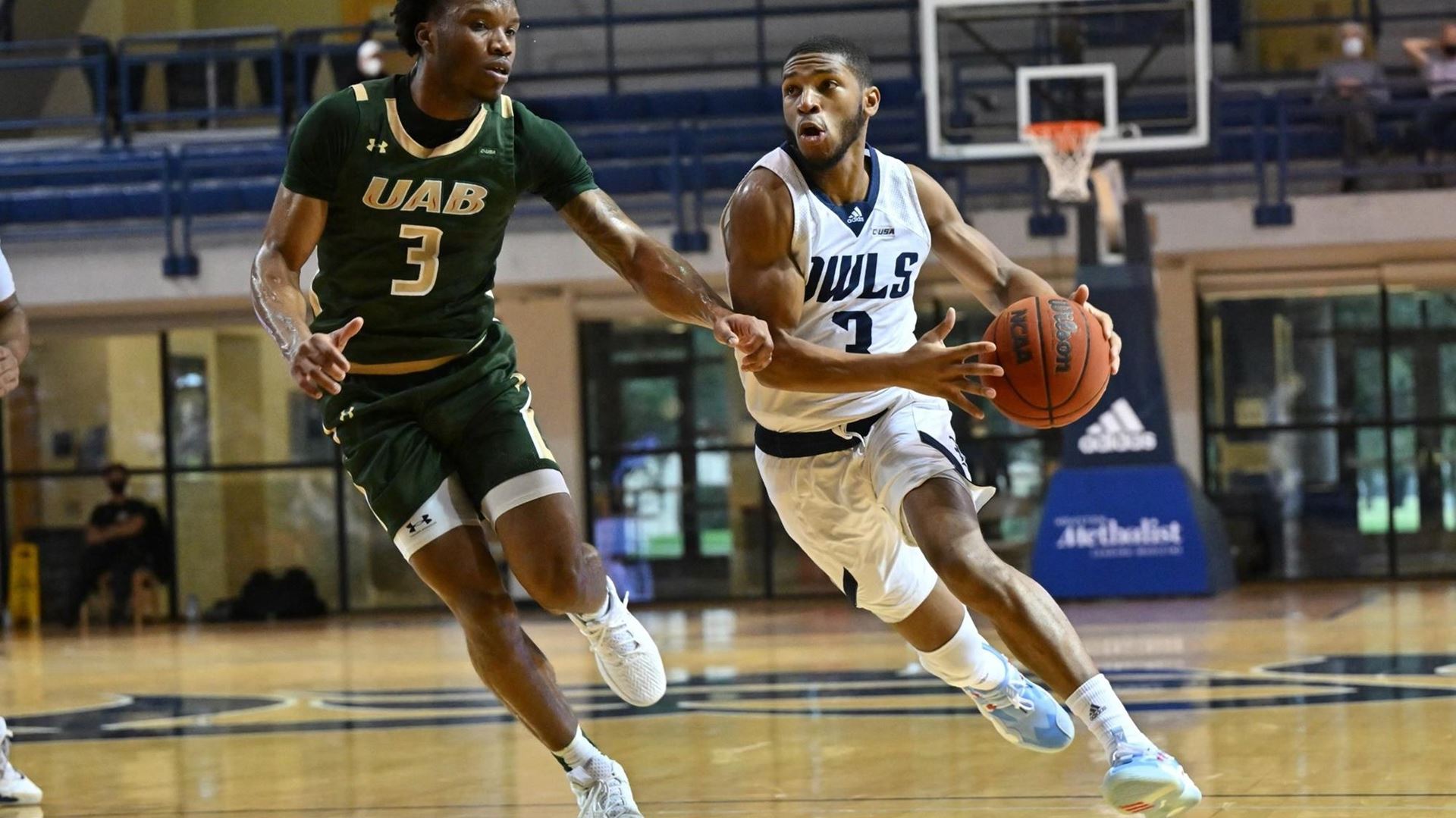 The Rice men's basketball team prevailed in its first two home Conference USA games of the season, defeating Middle Tennessee State University Jan. 6 and the University of Alabama at Birmingham Jan. 8.
Travis Evee scored a game-high 25 points for the Owls (9-5 overall, 2-1 C-USA) in their 85-80 victory over UAB (13-4, 3-1). Rice trailed by 10 points in the second half before rallying. Carl Pierre added 19 points and eight rebounds, and Mylyjael Poteat had 18 points and seven rebounds.
Against Middle Tennessee (9-6, 0-2), Pierre recorded the first double-double of his career with 19 points and 10 rebounds, and his streak of eight straight points late in the second half helped the Owls take control. Evee, Chris Mullins and Quincy Olivari added 12 points apiece.
For more, visit RiceOwls.com.