Former President David Leebron will spend much of the coming year at the two institutions other than Rice that have played the most important roles in his education and career.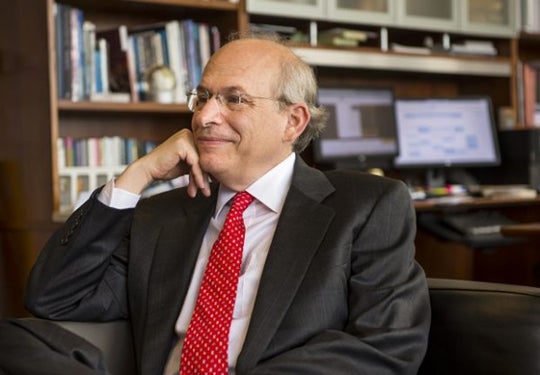 Leebron will serve as the Beinecke Visiting Professor and Distinguished Leader in Residence at Columbia Law School, where he served as dean before his tenure as president of Rice. He will also serve as the William Nelson Cromwell Visiting Professor of Law at Harvard University, where he earned his law degree in 1979.
"I am extremely grateful to receive invitations from both of these institutions," Leebron said. "They will enable me to connect with some of the most talented legal scholars in the world, include former colleagues, as I consider how to best engage on challenging issues of our time."
After a one-year sabbatical, Leebron will return to the Rice campus, where he will serve as a University Professor and member of the political science department. As he did during a number of semesters during his term as president, he plans to teach law-related classes to undergraduates, partly under the interdisciplinary program on politics, law and social thought.
Y. Ping Sun, Leebron's spouse, will accompany Leebron to New York and Boston, but she will remain involved with a number of nonprofit organizations in Houston and serve of counsel to the law firm of Yetter & Coleman LLP.