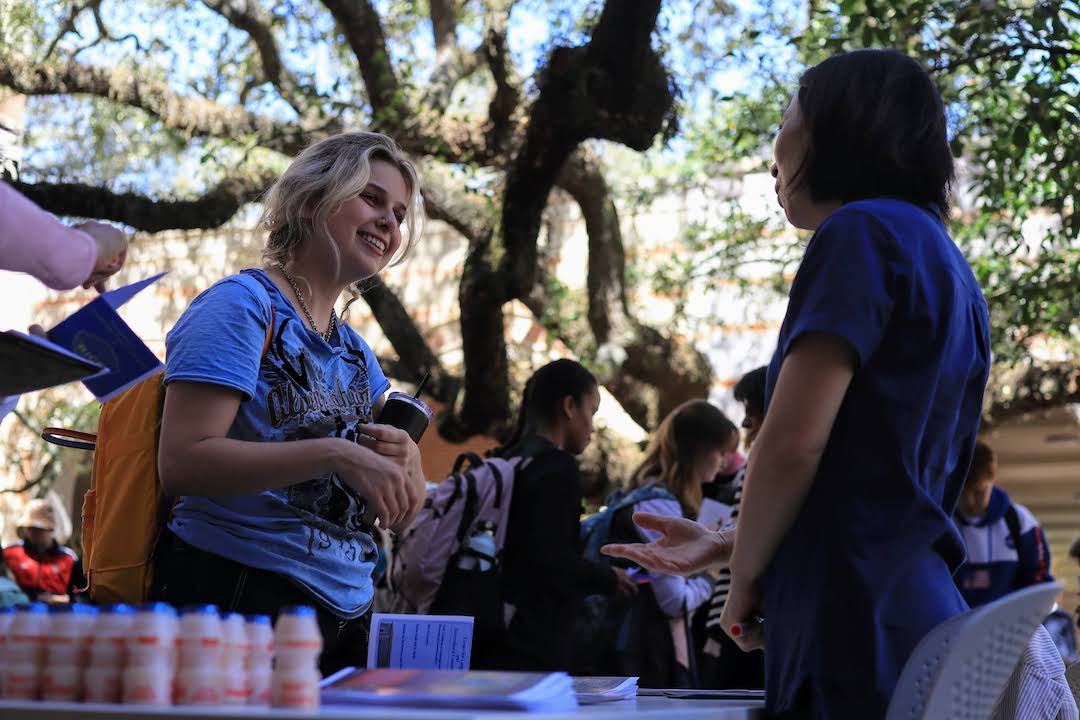 On March 25, the School of Humanities invited students to an ice cream social at the Humanities Building courtyard to share details about several cultural programs and courses available this fall.
Representatives from the Center for Languages and Intercultural Communication, the Program in Jewish Studies, the Department of Modern and Classical Literatures and Cultures, and the Department of Transnational Asian Studies were on hand to lead several fun games while students got to snack on tasty treats from Amy's Ice Cream.
In addition to festivities, students learned about many of Rice Humanities' language- and culture-focused initiatives, such as the Rice in Country study abroad program and the Certificate in Language and Intercultural Communication.