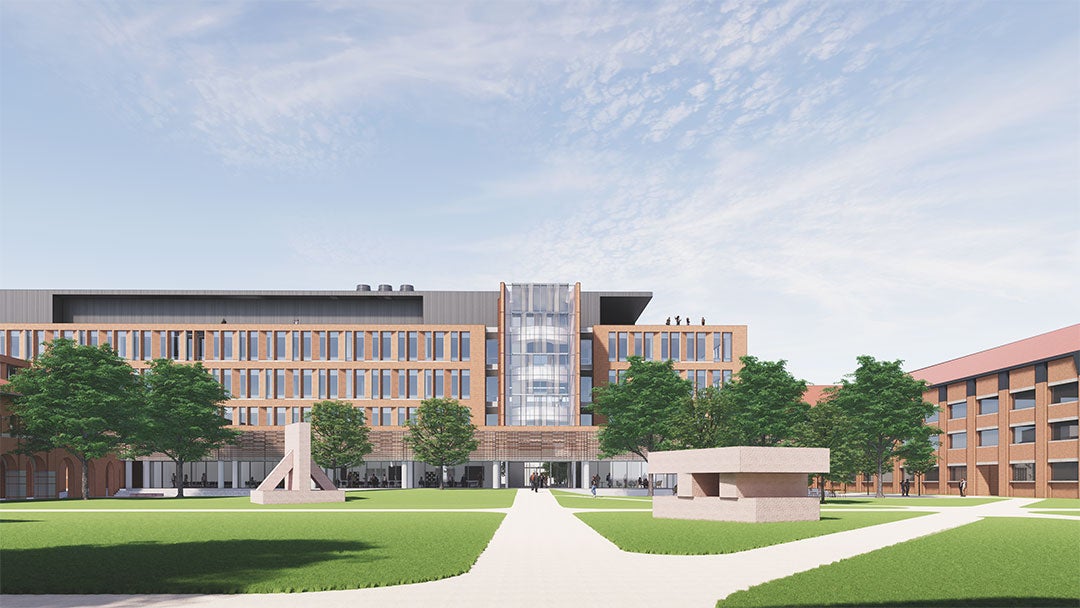 HOUSTON – (June 28, 2022) – A self-made businessman who started out working in oilfields and ended up building an empire in energy and real estate investments will be memorialized at Rice University with a landmark new science and engineering building named in his honor.
Ralph S. O'Connor was an urbane graduate of Johns Hopkins University who never attended Rice. But after he moved to Houston to pursue a career in the energy industry, he fell in love with the Rice campus, became deeply involved with the university and ultimately became one of the most generous donors in its history.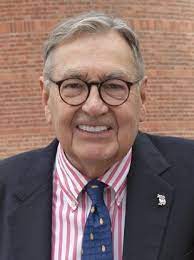 Rice has received $57 million from the estate of O'Connor, who died in December 2018. It is the largest donation from an estate in the university's history, and it is expected ultimately to be more than $60 million. When added to his previous gifts to the university, O'Connor's lifetime and estate donations to Rice total $85 million.
"I think it's important to give, because we're all in the same boat together," O'Connor once said. "I think it makes you feel good. What are you going to do with it if you don't give it away? Sit on it? It's not going to hatch."
"Ralph O'Connor's impact on Rice University and its campus is beyond measure," President David Leebron said. "He was a tireless leader and advisor who always demonstrated a deep understanding of our university. He typically asked that we not name a building in recognition of his extraordinary philanthropy. This was a time where we could finally recognize the impact of Ralph O'Connor on Rice. We're proud that this magnificent new building, a major component of our future ambitions in science and engineering, will bear the name of a man who did so much for Rice."
The Ralph S. O'Connor Building for Engineering and Science, now under construction on the north side of the campus, will complete the Rice University engineering quadrangle. Upon its opening in summer 2023, the $152 million edifice will feature five floors of state-of-the-art research laboratories, classrooms, seminar rooms and a makerspace. The common areas will include a lobby and a welcoming café and the top level will boast a reception suite and a stunning outdoor terrace.
"How fitting that this building will be named after Ralph O'Connor," said Provost Reginald DesRoches, who will assume office as Rice's president in July. "He was a man who always looked to the future, and the future is what this new engineering and science building is all about. Discoveries made within those walls could transform the world. Anybody who knew Ralph O'Connor knows he would have loved that."
O'Connor's influence on Rice is evident throughout the campus. He generously supported the tennis complex, the Anderson-Clarke Center, the Barbara and David Gibbs Recreation and Wellness Center, the Shepherd School of Music, the James A. Baker III Institute for Public Policy and numerous endowments and scholarships. Among his gifts to Rice's public art program are the large bronze owl sculpture near the Rice Memorial Center and "Po-um (Lyric)," the 6-ton Mark di Suvero sculpture near the Moody Center for the Arts.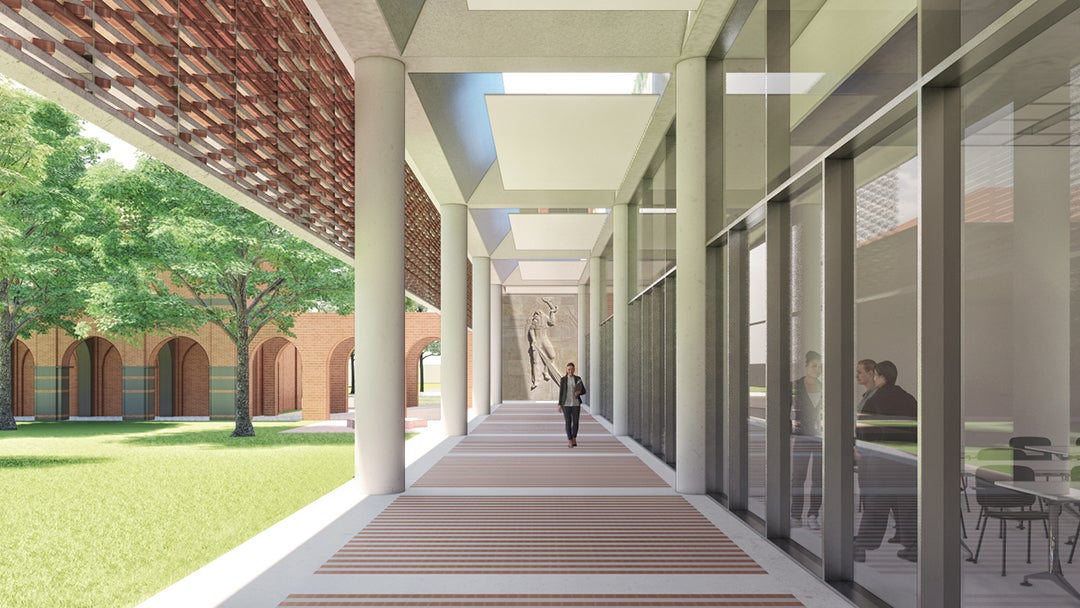 Education was the main focus not only of his philanthropy, but also much of his life. O'Connor served on the Rice Board of Trustees, the Centennial Campaign Advisory Board, the Jones Graduate School of Business Council of Overseers, the Computational Engineering Leadership Committee and the Rice Initiative for the Study of Economics Council, among many other important advisory positions at the university. His dedication to Rice was recognized with the Gold Medal Award, the highest honor bestowed by the Association of Rice Alumni, and the Chairman's Award from the Rice Board of Trustees. He was also deeply involved with his own alma mater, Johns Hopkins University, serving as a trustee there as well as at Rice.
He was also an enthusiastic champion and cheerleader for Rice Athletics who once bragged "I've seen almost anything Rice has ever played." For decades, O'Connor proudly kept the same football box seats on the 35-yard line of Rice Stadium as his former father-in-law, the legendary construction magnate George R. Brown. The Brian Patterson Sports Performance Center on the north end of the stadium was built with a $12 million contribution from O'Connor. Rice's lacrosse field was named in his honor, a fitting tribute to his role in establishing the sport in Texas with the legendary Johns Hopkins vs. Navy game played in Houston's Astrodome in 1971. And Court No. 5 at the George R. Brown Tennis Center was named after his wife Becky, a dietician, research nutritionist and former adjunct lecturer at Rice.
"I had the privilege of knowing Ralph for more than 35 years," said Robert T. Ladd, chairman of the Rice Board of Trustees. "He was always looking for ways to better Rice. He did this through funding professorships, student scholarships and physical structures. The naming of the Ralph S. O'Connor Building for Engineering and Science recognizes all that Ralph did for Rice University and his name will be part of our campus forever."
-30-