HOUSTON – (July 18, 2022) – Restrictive immigration policies and aggressive law enforcement are harmful to the mental health of immigrants living in the United States illegally, according to a new report from Rice University's Baker Institute for Public Policy.
The research also shows mental health problems stemming from immigration status are often passed from one generation to the next, said Tony Payan, director of the Baker Institute's Center for the United States and Mexico and author of the report.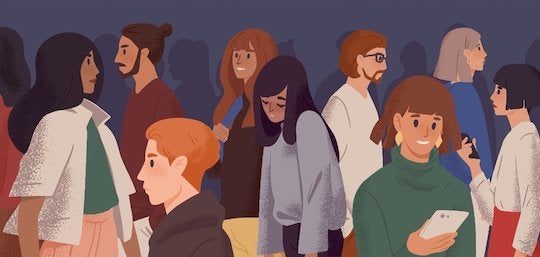 "When policy design is in fact intended to make life more difficult, its effects grind down on the individual and even the community, raising the misery index for everyone and lacing the environment with higher mental health risks," Payan wrote. "Worse, when the community is structurally vulnerable — e.g., the undocumented immigrant population — mental health issues can become serious and chronic."
The mental health of these immigrants can be affected by political rhetoric, unwelcoming environments, structural exclusion from social goods or benefits, outsized police presence in their communities and other forms of hostile immigration policy enforcement such as workplace raids, according to the report. Such chronic stressors can also affect women and children differently than men, Payan said.
"Although not all of these components are explicitly acknowledged as intentional, together they are policy aspects that turn immigration status into a key determinant of mental health," he wrote.
Immigrants living in the U.S. illegally can face a continual fear of entrapment, stigmatization, discovery, detention, deportation or family separations, creating an anxiety-driven social ecosystem, Payan said.
Payan also argues that physical and mental health cannot be separated, and that immigrants' problems with both are often compounded by their inability to access health care due to their legal status.
"The research examined here also points to the need for more compassionate policies, particularly toward individuals who are more structurally vulnerable and those that face unique mental health challenges and barriers," he wrote.
Scientific research on the topic has grown substantially in the last two decades, Payan said. He argues the findings point to the importance of examining immigration policies and how they impact the mental and physical health of immigrants.