HOUSTON – (June 8, 2022) – The president of El Colegio de México will speak on challenges testing the United States-Mexico relationship at a June 15 Baker Institute for Public Policy event.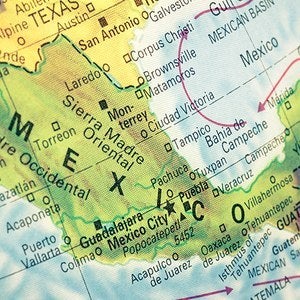 Silvia Giorguli Saucedo was chosen by Mexico's foreign ministry as the inaugural chair of the Cátedra México program, a collaborative initiative with Rice University that aims to strengthen academic ties through research, cultural and academic exchanges as well as events with distinguished experts from a wide range of fields. She will discuss immigration, economic integration, border governance and the state of diplomatic relations between the U.S. and Mexico.
The event is co-sponsored by the Baker Institute's Center for the United States and Mexico, Rice and the Consulate General of Mexico in Houston.
What: Baker Institute event, "Cátedra México: A Conversation with Silvia Giorguli Saucedo, President of El Colegio de México."
When: Wednesday, June 15, 5:30-6:45 p.m. CDT.
Who: Silvia Giorguli Saucedo and Rodrigo Montes de Oca, research scholar at the Center for the United States and Mexico, who will give welcome remarks.
Where: This on-campus event is free, but registration is required. A recording will be available on the event page the following day.
Saucedo has served as president of El Colegio de México, a prestigious institution that focuses on teaching and research in social sciences and humanities, since 2015. She joined the faculty of its Center for Demographic, Urban and Environmental Studies (CEDUA) in 2003 and was its director from 2009 to 2015. She also served as president of the Mexican Society of Demography from 2011 to 2012 and is a founding director of the magazine Coyuntura Demográfica.