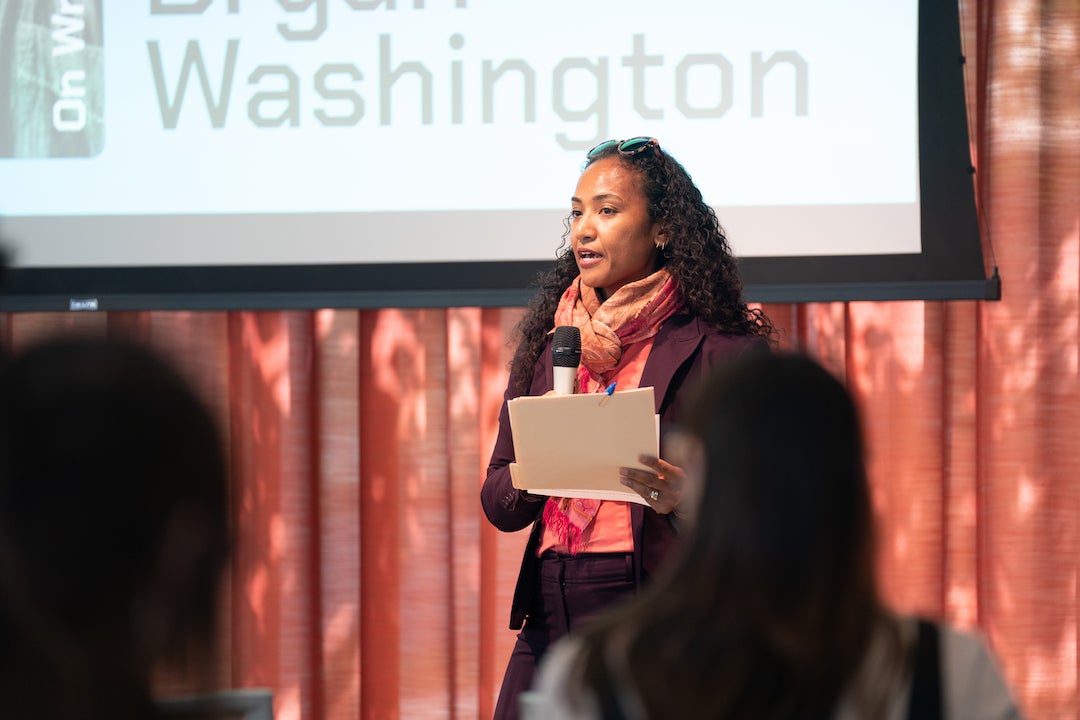 When Rice Professor of History and alumna Fay Yarbrough '97 was named associate dean of undergraduate programs and special projects in the School of Humanities during the height of the COVID-19 pandemic, one of her first priorities was to figure out a way to foster a greater sense of campus community at a time when Zoom classes and remote instruction left many students feeling isolated.
She also wanted to show how the humanities can help people in any field better understand the complexities of the human condition. And she wanted to give new humanities faculty an avenue to introduce themselves to Rice.
Enter Humanities NOW, the event series Yarbrough launched in fall 2020. The idea is to highlight the wide array of expertise within Rice's humanities faculty by enlisting them to lead thoughtful conversations with students, faculty and staff about their work and their perspectives.
"It grew out of a desire to do multiple things at the same time," Yarbrough explained, "but at the heart of it was this interest in trying to give students an opportunity to get together to talk about ideas and to think about ideas during a time when we couldn't do it in our usual way, or the way that it might happen more organically."
Students particularly wanted to talk about the tremendous changes taking place in the world around them, from the pandemic to climate change to political turmoil and social unrest.
"If we're going to tackle any of the world's problems, you need our humanistic disciplines and the skills that we're giving students," Yarbrough said.
This semester alone, Yarbrough has hosted two thought-provoking Humanities NOW events. The first featured a discussion with award-winning filmmaker and Assistant Professor of Film Sindhu Thirumalaisamy after a screening of her documentary film "The Lake and The Lake" about a toxic lake in Bangalore. The second saw famed author and Assistant Professor of Creative Writing Bryan Washington lead a conversation about his writing process and the ins and outs of getting a book published.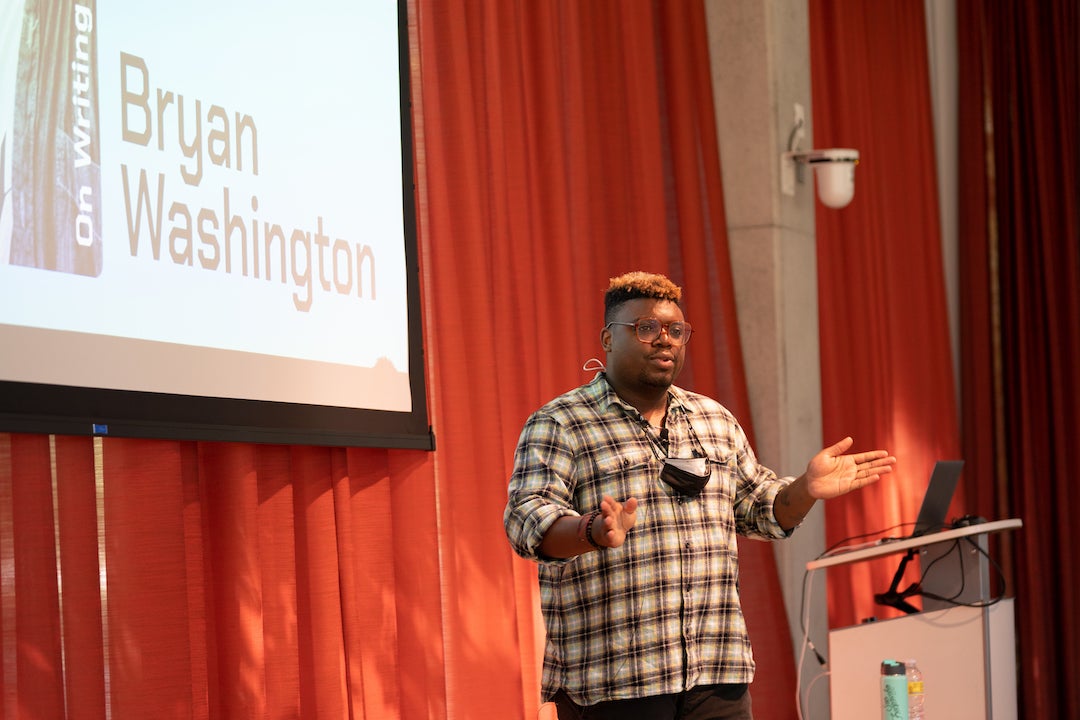 The final Humanities NOW event of the semester on Nov. 3 will represent a new milestone for the series, as Latin American history expert Daryle Williams becomes the first non-Rice affiliated speaker hosted by the program. Williams, the dean of the College of Humanities, Arts and Social Sciences at the University of California, Riverside, focuses much of his work on modern Brazil, and most recently on Atlantic slavery and emancipation. With support from the Mellon Foundation, Williams co-founded Enslaved.org, one of the world's foremost online databases of information about enslaved Africans across the Atlantic and Indian Oceans.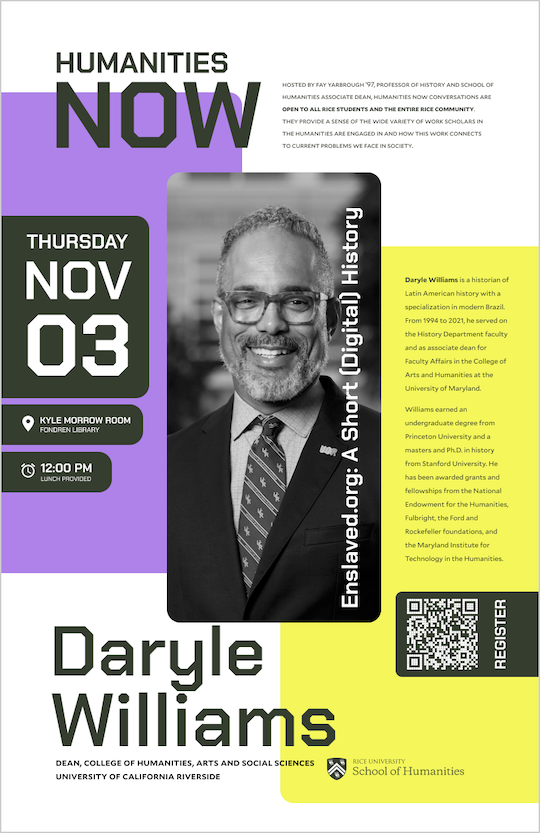 At first, all Humanities NOW events were held virtually over Zoom. The first in-person event in the series was held in spring 2022, and the program finally shifted to holding all events in-person at the beginning of the fall semester, a welcome change after so many months of isolation.
"It's been really exciting to have people in the room together," Yarbrough said. "Technology is amazing, and I'm appreciative that we had Zoom so that we could continue to hold classes and to have these kinds of meetings. But I find personally that there's something really powerful, and generative, when we're in the same space."
For more information on the Humanities NOW conversation series, including the final fall 2022 discussion with Daryle Williams Nov. 3, visit humanities.rice.edu/humanities-now.