Dear Rice Community,
Today marks my first day as president of Rice University and exactly five years since I first arrived at Rice. I am humbled and grateful for the opportunity to serve such a distinguished institution and have already received a tremendous amount of support.
Family, friends, colleagues, students — even strangers — from across the globe have reached out to express their excitement about my appointment and to offer their help. I received over a thousand messages following my announcement as president.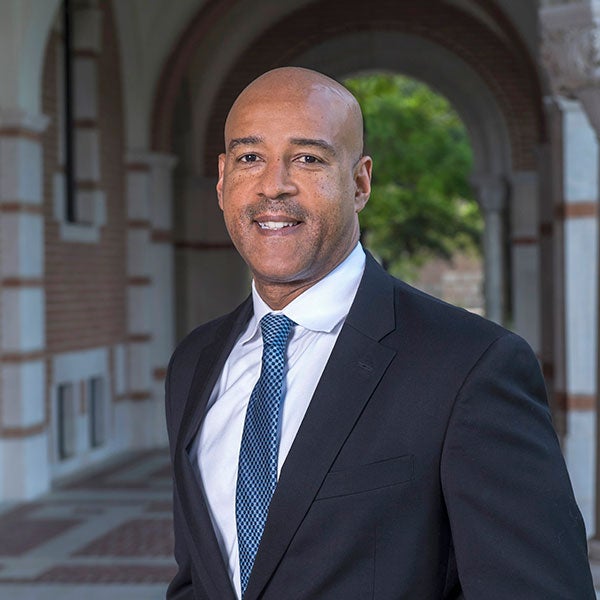 These messages mean a lot to me. They motivate, guide and reinforce what my role is as president — to serve the Rice community and continue to strive for excellence in everything we do.
One of my favorite messages was from a staff member:
"All day, I was waiting for 2 p.m. to come so I could see if you were selected. I can think of no one better for this role and time. Your character is exceptional, leadership pure and your qualifications speak for themselves. Your kindness and humility are very evident and always have been since I've known you at Rice."
This one is from a trustee emeritus:
"My wife and I were thrilled to learn that you will be the new president of Rice. We both felt you were the perfect candidate and had our fingers crossed that the selection committee would agree. Congratulations on this well-deserved honor, and we look forward to the 'DesRoches Era' at Rice."
Another one I enjoyed receiving was from a recent graduate:
"I was a student at Rice when you were the dean of engineering and I am impressed and yet not at all surprised that you've been elected the next president. It is incredibly well deserved. You were so helpful and gave me great advice on grad school. I am so excited to see how you will impact this institution in so many ways! Even though we didn't cross paths for very long, you made a big impact on my journey and I'm so glad that you are being recognized for your incredible work."
In reading and responding to these messages, I met several new people and, in some cases, began conversations and relationships that will continue and grow. I also deepened my connection with people I already know.
Strong, supportive relationships are key to being a successful leader and are the backbone of accomplished institutions. As president, I will continue to build on the strong relationships, teams and overall sense of community that make Rice the exceptional university it is and by which Rice thrives.
I look forward to working with all of you to elevate and expand Rice's mission, impact and reputation. I plan to resume a listening tour that I started in January to learn more about people's challenges, hopes and ambitions for the university and how — together — we can make Rice even stronger.
Before I close, I want to thank my predecessor, David Leebron, for his exceptional leadership over the past almost two decades. David taught me a great deal about Rice, knowledge I'm sure I will tap frequently over the coming months. His positioning of the university as an institution of increased prominence is an outstanding achievement and is something I look forward to building on. I wish him and Ping, who has been so supportive of me and my family, the best in their future endeavors.
With Gratitude,
Reginald DesRoches, President