Rice Vice President for Finance and Administration Kelly Fox has announced a new organizational structure for the department and the launch of searches for newly created positions.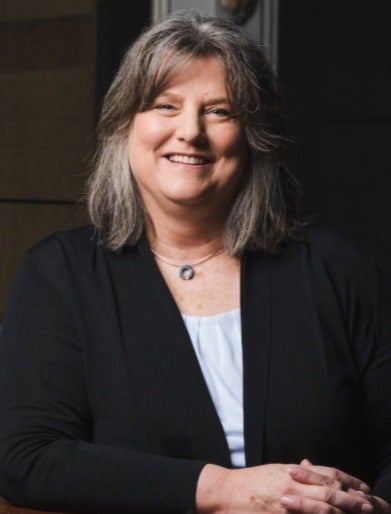 The new organizational chart reflects changes to only those who report directly to her, Fox said. She said a complete chart reflecting all aspects of the department will be announced in the coming weeks.

Key changes include the following:
Creation of a new role, associate vice president for operational excellence and engagement, that will lead Rice's strategic planning efforts, help develop a data-informed decision-making culture across the department and develop engagement strategies within and across the university. A national search is underway.

Another new position, senior associate vice president for finance and business strategy and deputy chief financial officer, will enable Rice to develop long-range financial operating and capital plans and help implement data and budget analytics across the university. Katrina Spencer holds the position in the interim, with a search to launch in 2023.

A third new role, senior associate vice president for infrastructure, sustainability and services, will allow Rice to build upon and develop sustainability practices within Facilities Engineering and Planning , Housing and Dining , Administrative Services and the BioScience Research Collaborative . Mark Ditman , AVP for Housing and Dining, has agreed to serve in the role on an interim basis.

Human Resources will expand its focus to include institutional equity and equal employment opportunity.

Compliance and Risk Management will merge into a newly formed Compliance and Risk Management organization. Chetna Koshy , chief compliance officer, will lead.

The Finance and Administration communications director and events manager will join in building upon the natural collaborations between them. Susann Glenn has agreed to lead this organization.
"I extend my thanks to everyone who took the time to meet with me during the last two months," Fox said. "Everyone's perspectives have helped inform my thoughts about the new Finance and Administration organizational structure. I am pleased to announce a new structure that I believe will best support the university in achieving its vision for the future."