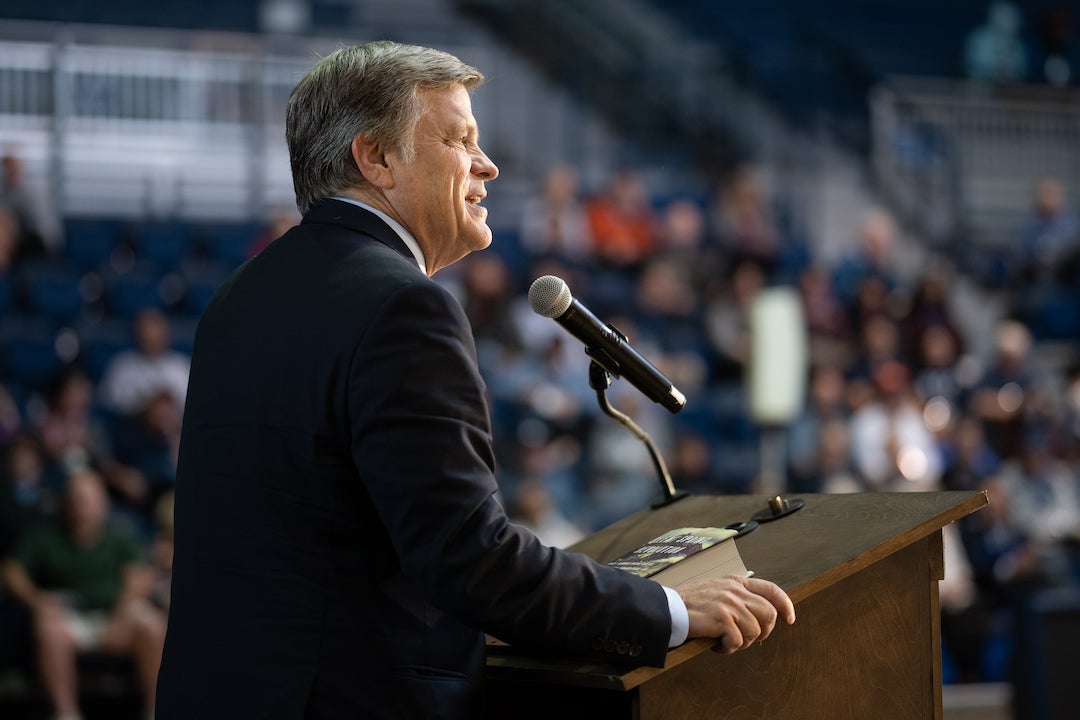 Rice historian Douglas Brinkley is once again a Grammy nominee.
Brinkley, the Katherine Tsanoff Brown Professor of Humanities, will be up for awards in two categories at the Feb. 5 ceremony in Los Angeles. He has been nominated for his work co-producing two projects: "Black Men Are Precious" by Ethelbert Miller, and "Fandango At The Wall In New York" by Arturo O'Farrill and The Afro Latin Jazz Orchestra, featuring the Congra Patria Son Jarocho Collective. The two projects were nominated in the Best Spoken Word Poetry Album and Best Latin Jazz Album categories, respectively.
"Miller is one of my favorite poets, and is a friend. He probably knows more about Black literature than anybody in the United States," Brinkley said of his collaborator, whose titular poem is read along with musical accompaniment on the album.
The Rice historian was equally proud of "Fandango At The Wall In New York," the Latin jazz album nominee. "It's the best Latin jazz players available on it, and Arturo is just a maestro, a force of nature," Brinkley said.
Brinkley has already won one Grammy, in the Large Jazz Ensemble category in 2017 for producing the Ted Nash big band album "Presidential Suite: Eight Variations on Freedom,"
He was also nominated in 2009 for co-authoring the liner notes of "Gonzo: The Life and Work of Dr. Hunter S. Thompson."