Living ethically is more than just a prescribed pattern of good thoughts and behaviors. For Robert Michael Franklin Jr., president emeritus of Morehouse College and a renowned scholar of moral leadership, to live ethically is an obligation, one that has the potential to elevate us all if practiced consistently.
Franklin will deliver a lecture in honor of Martin Luther King Jr. Day titled "Dr. King and the Call for Moral Leadership in Turbulent Times." The lecture is sponsored by Rice's Center for African and African American Studies (CAAAS) and will take place via Zoom Jan. 17 at 6 p.m. Registration is encouraged.
Franklin's talk will examine how King sought to elevate others through courage, integrity and his imagination in radically reshaping American democracy. Franklin served as 10th president of Morehouse, the nation's largest private four-year liberal arts college for men, from 2007 through 2012, and will apply his own experience in discussing the practice and impact of ethical, authentic and transformational leadership.
"For him, ethics speaks to what ought we do and how we should behave in the world individually but also in the context of collectives, and so much of what he thinks draws creatively from civil rights laws and from figures like Martin Luther King Jr.," said Anthony Pinn, the Agnes Cullen Arnold Distinguished Professor of Humanities and professor of religion, who also serves as the founding director of CAAAS.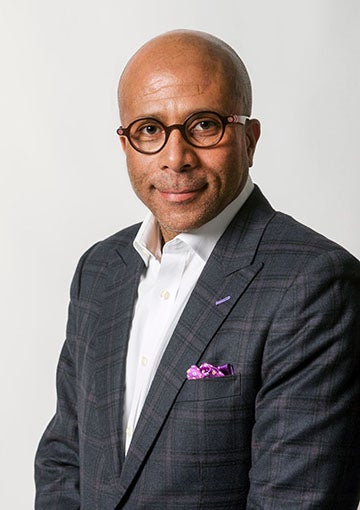 "Ethical behavior, for Franklin, involves not only thinking properly and behaving properly, but behaving in a way that helps us to push forward an agenda of freedom and liberation," Pinn said. "Our ethical obligation involves creating greater opportunities for folks to live like that."
A harmful form of radical individualism was sanctioned and thrived in America under the previous presidential administration, Pinn said. The kind of vision that Franklin has pushes against that, he said, and amplifies the need to behave in ways that take our impact on others into consideration.
Pinn first encountered Franklin over 30 years ago, when Pinn was a graduate student pursuing his Master of Divinity degree at Harvard University and Franklin was already a legend, teaching a course on preaching — how to both refine your ideas and deliver them powerfully in a public setting.
Since then, Franklin has authored four books, including the forthcoming "Moral Leadership: Integrity, Courage, Imagination," and has worked as a theological adviser to former President Bill Clinton's "One America" initiative, President George W. Bush's "Faith Based Advisory Committee" and President Barack Obama's "My Brother's Keeper" initiative.
"He's tremendous," Pinn said. "I think Rice will really benefit from hearing what he has to say, I think it's a good way to kick off our semester."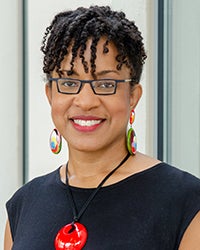 Franklin's lecture will be followed by three events scheduled for February's Black History Month plus eight additional talks throughout the spring semester. All lectures will take place via Zoom.
Marla Frederick will speak Feb. 22 about "The Schools of Former Slaves and the Schools of Former Slave Owners: Religion, Race and the Struggle for Black Education." Frederick is the Asa Griggs Candler Professor of Religion and Culture at Emory University's Candler School of Theology as well as the immediate past president of the American Academy of Religion.
Lerone Martin, the newly appointed director of the Martin Luther King, Jr. Research and Education Institute at Stanford University, will speak Feb. 25. Frederick and Martin's talks are both co-sponsored by Rice's Center for Engaged Research and Collaborative Learning (CERCL).
Rice's own Susan McIntosh, the Herbert S. Autrey Professor of Anthropology, will speak Feb. 28 about the repatriation of cultural artifacts and materials from museums and other private collections back to their countries of origin. A leading expert on returning such stolen items, McIntosh recently made national news for working with the U.S. Department of Homeland Security to help return over 900 funerary objects, Neolithic relics and other artifacts to Mali.
"One of the things CAAAS wants to do is not simply highlight talent off campus, but also highlight and celebrate talent on campus," Pinn said. "To have Susan here is incredible."
Here's a full lineup of the CAAAS event schedule for the spring semester: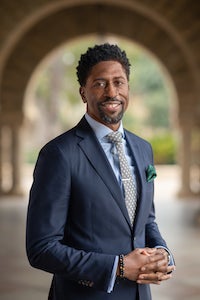 Jan. 17 at 6 p.m.
"Dr. King and the Call for Moral Leadership in Turbulent Times"
Robert Michael Franklin Jr., James T. and Berta R. Laney Professor in Moral Leadership, Candler School of Theology, and senior adviser to the president, Emory University
Co-sponsored by CERCL
Feb. 22 at 6 p.m.
"The Schools of Former Slaves and the Schools of Former Slave Owners: Religion, Race and the Struggle for Black Education"
Marla Frederick, Asa Griggs Candler Professor of Religion and Culture, Candler School of Theology, Emory University
Co-sponsored by CERCL
Feb. 25 at 6 p.m.
Lerone Martin, Martin Luther King, Jr. Centennial Professor, associate professor in religious studies and director of the Martin Luther King, Jr. Research and Education Institute, Stanford University
Co-sponsored by CERCL
Feb. 28 at 6 p.m.
Susan McIntosh, Herbert S. Autrey Professor of Anthropology, Rice University
Co-sponsored by the Department of Anthropology
Mar. 7, time TBD
SA Smythe, assistant professor, Department of African American Studies, University of California at Los Angeles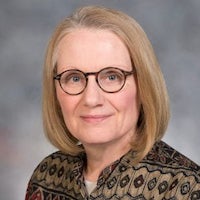 Mar. 9 at 6 p.m.
Reginold Royston, assistant professor, Department of African Cultural Studies and the School of Computer, Information and Data Sciences, University of Wisconsin-Madison
Co-sponsored by the Department of Anthropology
Mar. 21 at 6 p.m.
Valerie Cassel Oliver, curator of modern and contemporary art, Virginia Museum of Fine Arts
Mar. 24 at noon
Noel Lwoga, director generation of the National Museums of Tanzania
Co-sponsored by the Department of Anthropology
Mar. 30 at noon
Ayana Flewellen, assistant professor of anthropology, University of California, Riverside
Co-sponsored by the Department of Anthropology
Apr. 5 at 6 p.m.
Toyin Falola, Jacob & Frances Sanger Mossiker Chair in the Humanities, University Distinguished Teaching Professor, professor of history, University of Texas at Austin
Co-sponsored by the Department of Religion/Rockwell Lecture Series
Apr. 12 at 6 p.m.
Anima Adjepong, assistant professor of women, gender and sexualities studies, University of Cincinnati
April, date and time TBD
"Excavating a difficult past: Atlantic slavery at a UNESCO World Heritage site (Gorée Island, Senegal)"
Ibrahima Thiaw '99, director of archaeology, Institut Fondamental d'Afrique Noire; professor of archaeology, University Cheikh Anta Diop of Dakar, Senegal
Co-sponsored by the Department of Anthropology